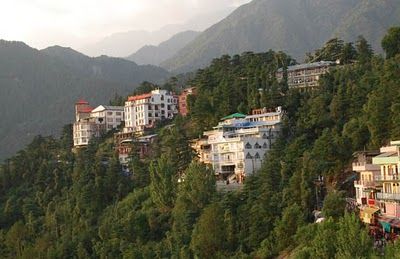 Himachal Pradesh Government has appointed commission under Justice D.P.Sood (Retd judge of Himachal Pradesh High Court) to probe the benami land transactions in the State since 2003. Commission headquarter will be at Shimla. The commission has been appointed under sub section (1) of section 3, of Commission of Inquiry Act 1952. The Commission will submit its report within a period of six months. This follows the announcement made by the Chief Minister Prof. Prem Kumar Dhumal in the last Vidhan Sabha session. The Government has earlier approached the Chief Justice of Himachal Pradesh to spare the services of sitting Judge of the High Court to head this Commission but he had shown inability for it.
The Commission will enquire into the issues relating to benami land transaction in violation of section 118 of H .P. Tenancy and Land Reforms Act 1972 since 2003 which have resulted in transfer of agriculture land to non agriculturists. The Commission shall also inquire into all violation of statutory provision regarding issuance of Essentiality certificate under H.P Apartment and Property Regulation Act 2005 since the inception of the Act till 31st March, 2011. The Commission may give its finding on any other issue which may be relevant to the above issues. The provision of sub section (2), (3),(4) and (5 ) of section 5 of Commission of Inquiry Act 1952 would be applicable to the commission and all the provision contained in above sub sections shall apply to commission.
Prof. Prem Kumar Dhumal, Chief Minister had also written D.O. letters to main opposition leaders to supply the information regarding violations of the Act but none had responded to the request of the Chief Minister.