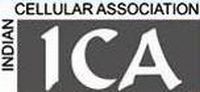 Indian Cellular Chamber has shown keen interest to set up mobile manufacturing units in the State. A high level delegation of Indian Cellular Association headed by National President Pankaj Mohindru meets Industries Minister Kishan Kapoor at New Delhi and told him that the Industrial Chamber had drawn ambitious plan for industrial investment in the state.
Industries Minister told that State Government had earmarked industrial areas for setting up clean and environmental friendly industries and told that representative of cellular industries and State Government will held detailed discussions in Shimla shortly to chalk out the investment plans for speedy clearances of all the proposal in this regard. He discussed about various industrial areas where the State Government had land bank for offering the cellular industries for setting up the units and suggested for a separate hub for cellular industries for integrated growth of the industries so as the specific facilities could be developed as per the needs of the industries.
Kishan Kapoor told that "Himachal Pavilion" set up in Pragati Maidan will be redesigned in accordance with traditional pahari architect and told that facade of the pavilion would be used for promotion of the Himachal tourism, industries and rich cultural heritage. He told that the Himachal pavilion would be renamed as "Himachal Darshan" so as to showcase the various aspects of the State to the Indian and international visitors who visit the pavilion during various national and international festivals and exhibitions organised round the year .He told that authorities have been directed to use the construction material from the Himachal Pradesh while redesigning this pavilion to show case the original traditional outlook of the pavilion.