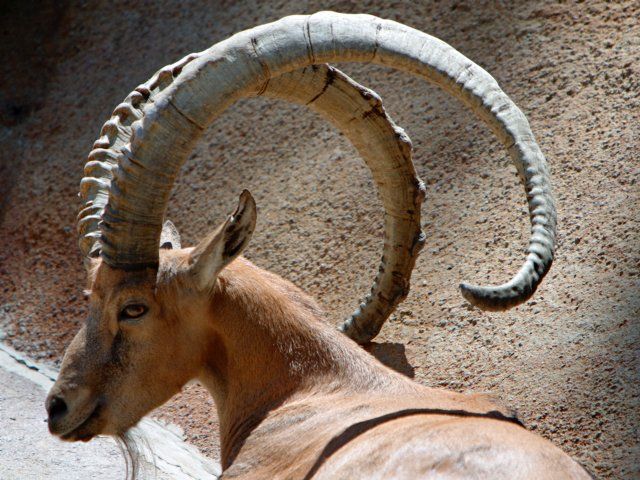 Winter is a critical period for an Ibex when vegetation is dry and under heavy snow. This is the period when they suffer maximum mortality because of starvation and avalanches. The Ibex is locally known as Tangrol in Lahaul Spiti, Chamba, Kullu and as Askin in Kinnaur.
Pin valley, a habitat of Ibex is much greener area, as compared to other areas of Spiti. It is a protected area which includes Great Himalayan National park, varying in altitude from 3600m to 6632m above sea level. Pin valley is home to the Siberian Ibex, Snow Leopard, Red Fox, weasels, Himalayan griffon golden eagle, and snowcock.
The behaviour and habitat use of Ibex is seasonal. Living in herds, these animals are usually born in the months of July and August, after a six month gestation period. Older males concentrate on feeding in summer to gain weight to overcome the snowy winters. During the rutting season, October to December, all males and females come down to lower altitudes in groups.
The clash between two individuals increases during these times, resulting in victorious to get ultimate access to the females. With the coming of spring season and sprouting of life-giving plants a new generation of Ibex given birth and the life cycle continues and go on.