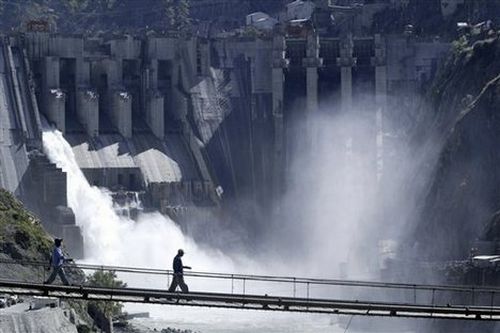 Turning a blind eye towards rules and regulations, private companies in Spiti have started working in their own accord. A fresh incident proving the same has come up in Lahulghati where a 90 MW power project has come out from the hiding. Without taking the required AOC from the forest and environment ministry, a private company is all set to start building a project. The company also expressed its intentions by inviting tenders worth 500 million for the project. It is amazing that they have still not asked for an NOC in this regard from the local panchayat, further bringing the company's methodology into doubt.
In Chenab a 90 MW power project has come in news even before it has started. There is a tiff between the state government and a company because of the project construction. Tenders worth Rs 500 crore have been invited on the company's website. January 31 was the last date to submit bids, so the contractors immediately took it, not missing the "opportunity". The website also speaks of distribution of work by the end of February. Environment lovers and the local panchayat have raised questions against all this.
An official made it clear that until the company has an NOC and necessary clearance, it won't be allowed to start any kind of construction. Meanwhile, the company's AGM Rajesh Gupta admitted that they don't have any forest clearance.