Shimla: The state cabinet has given its nod to make certain amendments in the existing hydropower policy of the State. The Cabinet, in its meeting today under the chairmanship of Chief Minister Jai Ram Thakur, approved to rationalize the rates of royalty to be applicable for allotment of new projects in view of the provisions of national hydro power policy and also keeping in view the provisions of bordering States of Uttarakhand and Jammu & Kashmir.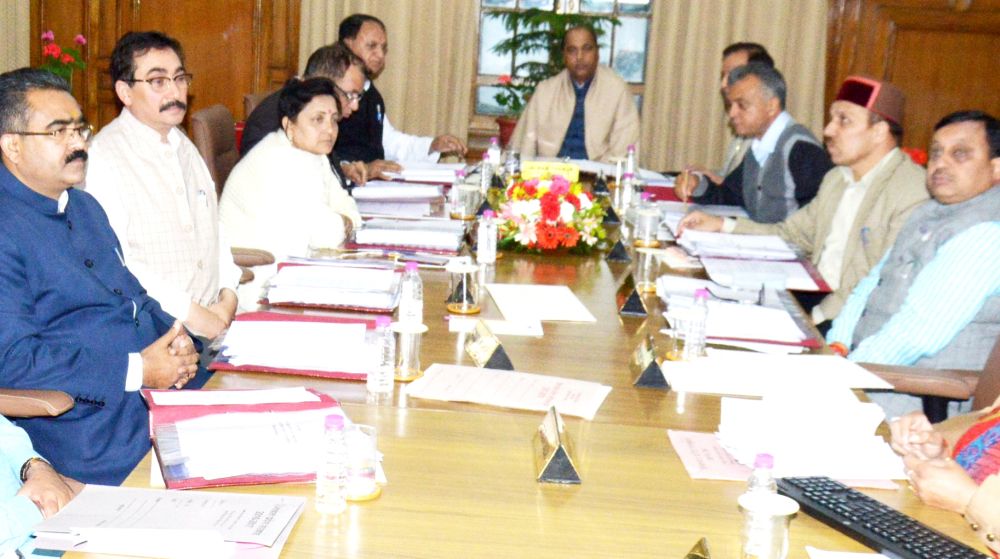 The Cabinet approved to defer 12 percent free power for first 12 years in case of the already allotted projects. The Cabinet approved that power of hydro projects up to 10 MW capacities shall be mandatorily purchased by HPSEBL. Also it was approved that generic tariff applicable in case of HEPs up to 25 MW will be of the date of the commissioning and not of the date of implementation agreement.
It was also approved that wheeling charges/open access charges will not be levied for HEPs up to 25 MW capacity enabling them to sell power on competitive rates outside the State also.
All these steps will ensure that 737 stalled projects of around 5100 MW capacity will get a lifeline and their execution will be geared up. Moreover, it will be possible to allot 300 projects of 2200 MW capacity for which there were no takers despite repeated advertisements under the old policy. All these steps will catalyze private investment in hydro power sector atleast to the tune of Rs. 70,000 crore over the next ten years.
The Cabinet gave its nod to allocate 66 MW Dhaulasidh hydro project on Beas River in Hamirpur district to SJVN Ltd. for implementation on standalone, BOOM basis instead of Special Purpose Vehicle on the pattern of Luhri Stage-I, II and Sunni Dam hydroelectric projects.