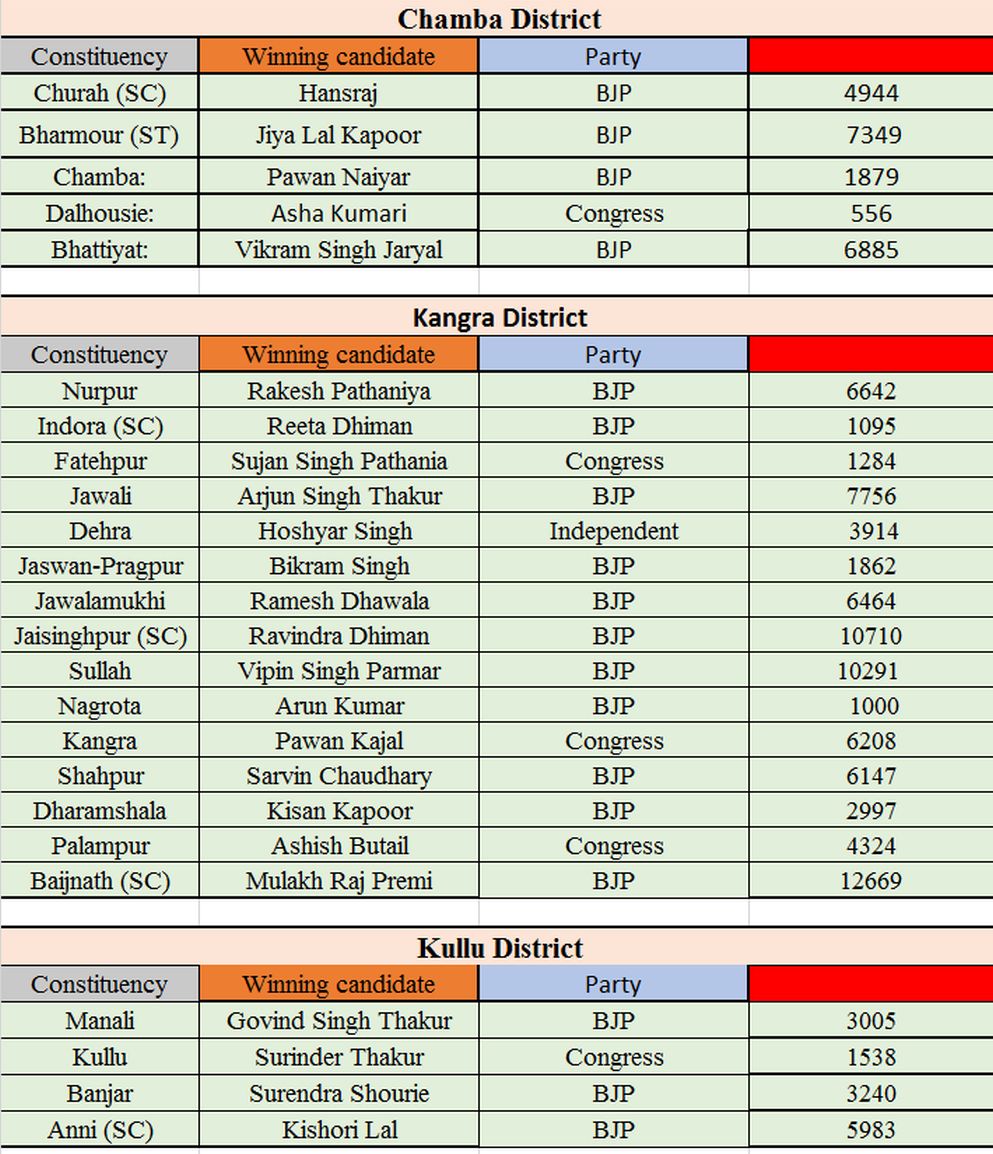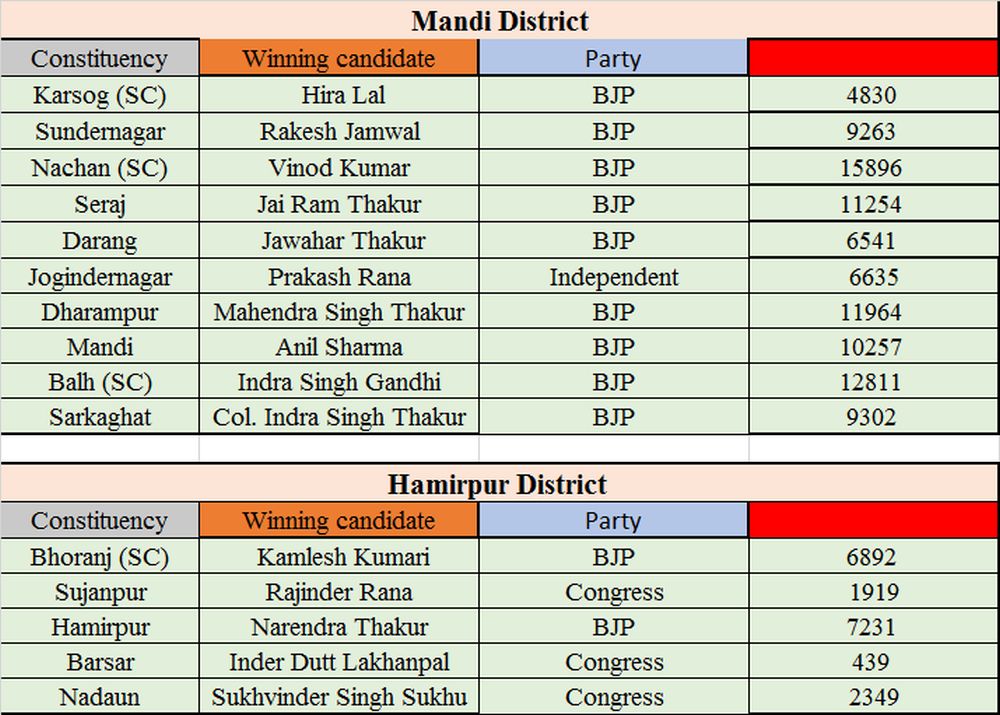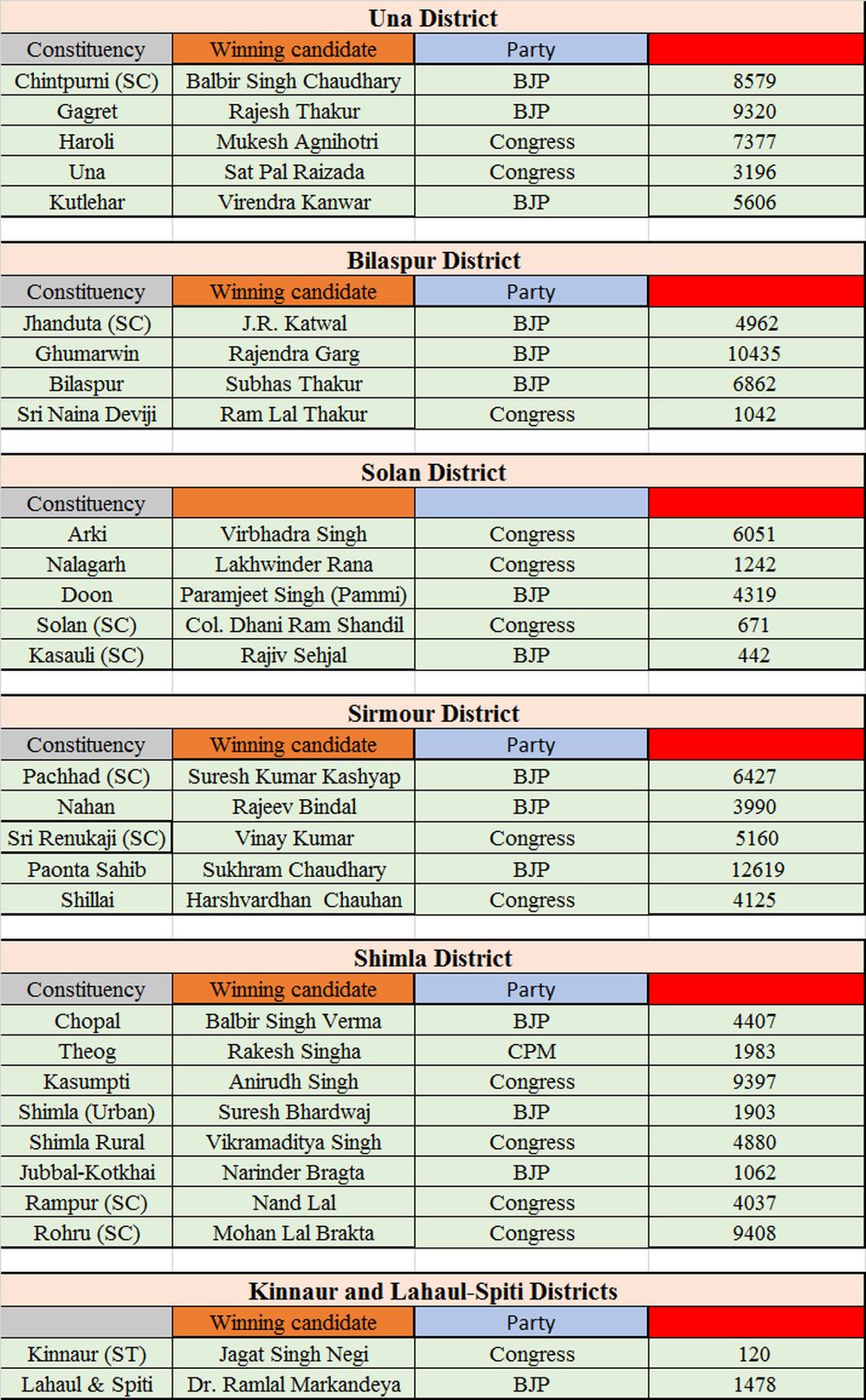 Five Cabinet Ministers, Four CPS lost Election
Himachal Elections 2017 has some interesting results as five Cabinet Ministers have even failed retain their assembly seats. Veteran Congress leader Kaul Singh Thakur, who had not lost any assembly election since 1977 was defeated by BJP leader Jwahar Thakur. GS Bali, one of Chief Minister Post aspirant also lost to BJP candidate.
Sudhir Sharma, Prakash Chaudhary and Thakur Singh Bharmouri also failed to win electorates favor.
Four ministers of Virbhadra Government Mukesh Agnihotri, Sujan Singh Pathania, Col Dhani Ram Shandil won election on Congress ticket, while Anil Sharma, who had switched side just before the election also registered thumping victory in the election.
Four Chief Parliamentary Secretary also failed to retain their seats.
Rohit Thakur, Jagjiwan Pal, Sohan Lal and Mansa Ram. Rakesh Kalia also lost his election from Gagret assembly constituency.
BJP state president Satpal Singh Satti also failed to retain his Una seat and the other former state party chief Maheshwar Singh also lost his election.
Indu Goswami, Palampur and  Kirpal Singh Parmar from Fatehpur couldn't impress the electorates despite the PM's rally in their favor.
Former minister and veteran Congress leader Chander Kumar also lost election from Jwali assembly constituency.
Records 74.61% electors took part in the Himachal Elections 2017
Himachal Pradesh had recorded 74.61% voters turnout. Total 37, 21,647 electors had exercised their franchise for 337 candidates in 68 assembly segment on November 9 election. To ensure smooth polling process for Himachal Elections 2017, the election commission had set up as many as 7525 Polling Stations in the state. Polling were concluded peacefully in which 74.61 percent polling – highest ever recorded in all assembly elections held in the State so far, were recorded. In figures, 37, 21,647 electors cast their vote at 7,525 polling stations in the state. Gender wise, 19, 10,582 females, 18, 11,061 males and 4 third gender voters cast their vote.
Chief Electoral Officer thanks people for peaceful conduct of Himachal Elections 2017
Chief Electoral Officer Pushpender Rajput expressed gratitude to the people of the State for peaceful conduct and completion of election process in the State for Vidhan Sabha elections 2017. He lauded work of staff put on election duty during this period for conduct of free and fair elections. He said that the entire election machinery has performed well, in election. He also thanked all political parties for their cooperation.