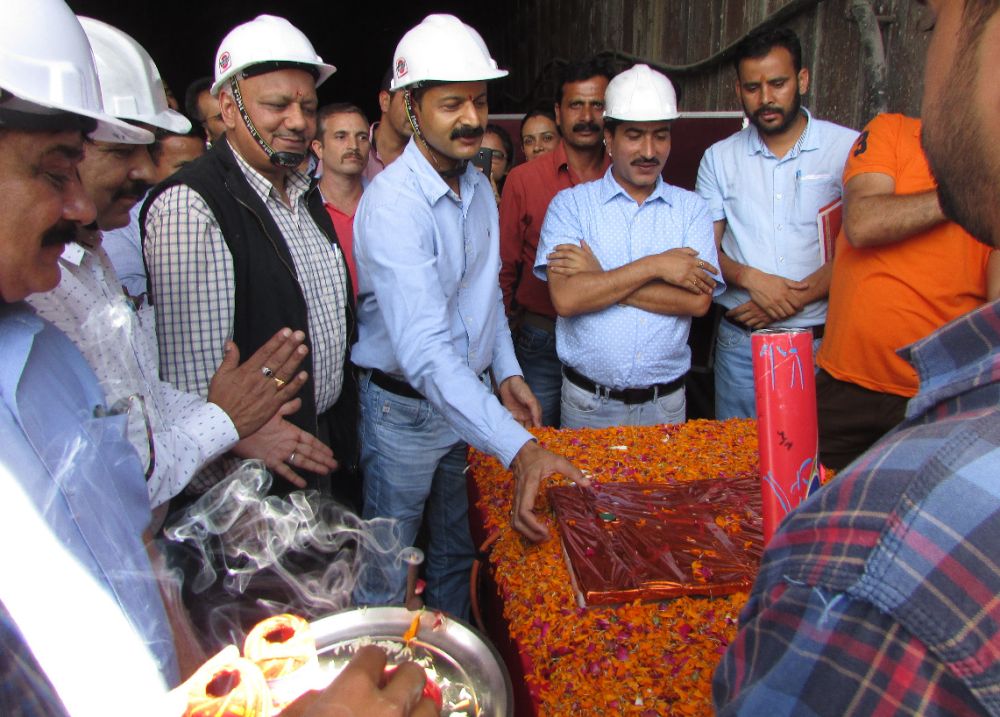 Shimla: Sawra-Kuddu hydroelectric project (111 MW) 11.365 kilometers long underground head race tunnel completed today. The project will generate 386 Million Units per annum in a 90 percent dependable year. It has 11.365 km long, 5 m finished diameter head race tunnel (HRT) and three 37 MW Francis Turbines (3 X 37 MW).
The Sawra-Kuddu project, a run of the river project being constructed on river Pabber in Shimla District, which is already behind the schedule, which was under criticism for being almost five years behind schedule, is rescheduled to be commissioned by December, 2018 and aiming to start generating power by January, 2019.
The work of the project was halted several times in past and resulted in cost overrun of almost 28 percent from Rs 900 crore in 2007, when the project was awarded to the HPCL, to Rs 1,100 crore. Comptroller and Auditor General of India, in its report in 2015, observed that per megawatt cost to be expected to double from Rs 5.03 crore to Rs 10.50 crore.
The project was to be completed by August 2011.
The work of the Head Race Tunnel was initially awarded to M/s Aban coastal joint venture in June, 2007 but due to dismal performance by the company the work contract was terminated in January, 2014. The balance works were subsequently awarded to M/s Hindustan Construction Company Ltd. in November 2014.
The main bottle neck in the construction of Head Race Tunnel was the balance excavation which was around 1643 meters, because of the adverse geological rock conditions encountered during the course of excavation.
The tunnel had to be driven through rock strata with high ingress of water along with flowing rock conditions at various locations which had to be tackled very cautiously and with high engineering proficiency. The concreting works of head race tunnel is underway.
This Sawra-Kuddu hydroelectric project comprises a diversion barrage on river Pabbar near Hatkoti and underground power house on the left bank of river Pabbar near village Snail.