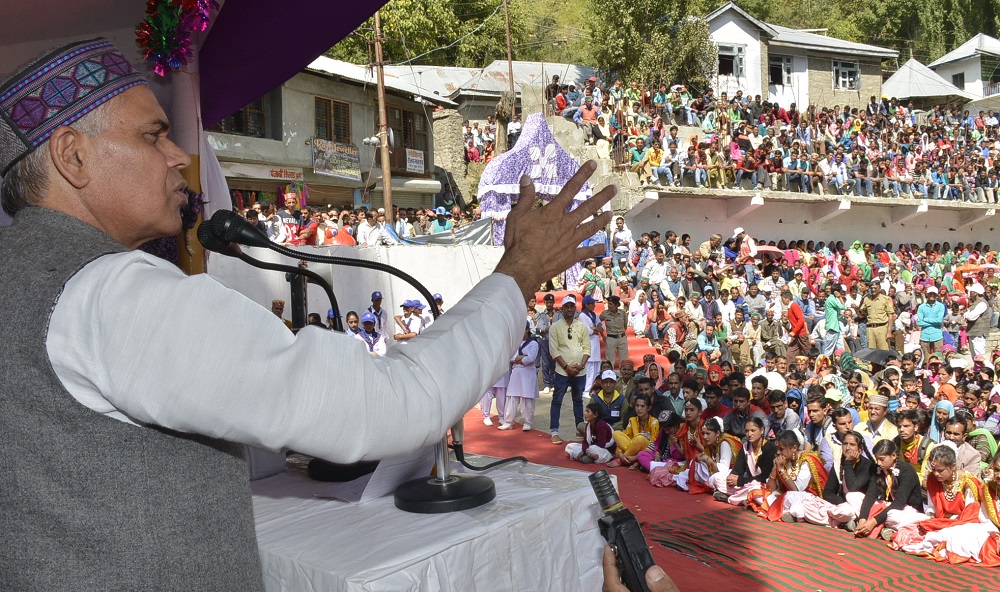 Chamba: Governor Acharya Devvrat suggested to develop Himachal Pradesh as organic farming state on the analogy of Sikkim by launching special drive to motivate the farming community.
The Governor, who was addressing a public meeting at Killar in Chamba district on zero budgeting natural farming, said this campaign could be started from tribal areas like Pangi. He said the farmers of the Pangi valley were hard working as despite tough topographical conditions, they were engaged in farming activities.
He said zero budgeting natural farming had many advantages as it not only maintains the fertility of the land but also increase the production capacity besides ensuring less use of water.
Chief Advisor, Agriculture Welfare and Development Cooperative Society, Bhanjraru O.P Sharma detailed about the activities of the Society and said it was working for giving boost to agriculture and horticulture activities in Pangi area.