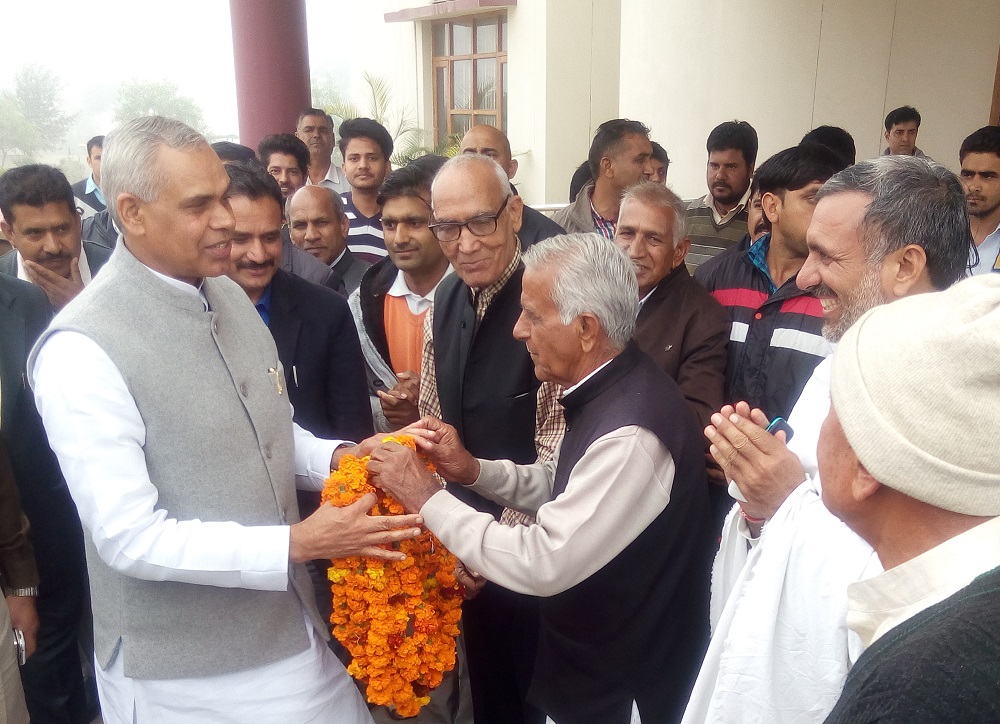 Families of Bhakra Dam oustees, now, permanently settled in Haryana called on Governor Acharya Devvrat at Fatehabad, today, and sought his intervention to expedite the settlement of land cases.
Bhawani Singh, President of the association, apprised the Governor that near about 28 thousand people were associated with the association and most of the families have been settled in 32 villages of three districts namely Hisar, Fatehabad and Sirsa districts of Haryana.
He added that most of the Bhakra Dam Oustees have been settled in assigned plots but still there were several cases pending for settlement.
Bhawani Singh informed that due to the unauthorized encroachment by the locals in their allotted lands they were deprived of their land use and urged the Governor to pursue the matter with Haryana Government and Bhakra Beas Management Board so that mutations of land could be completed, at the earliest, in pending cases.
Acharya Devvrat on the occasion said that the oustees of Bhakra dam had great contribution in the development of the Nation. He said that due to their sacrifice, the people of Haryana were getting water and electricity.
The Governor said that their contribution and sacrifices should be well recognized and bond of brotherhood and relations should be strengthened. He asked the administration to consider the matter and convene the meeting with the association so that matter could be solved sympathetically.