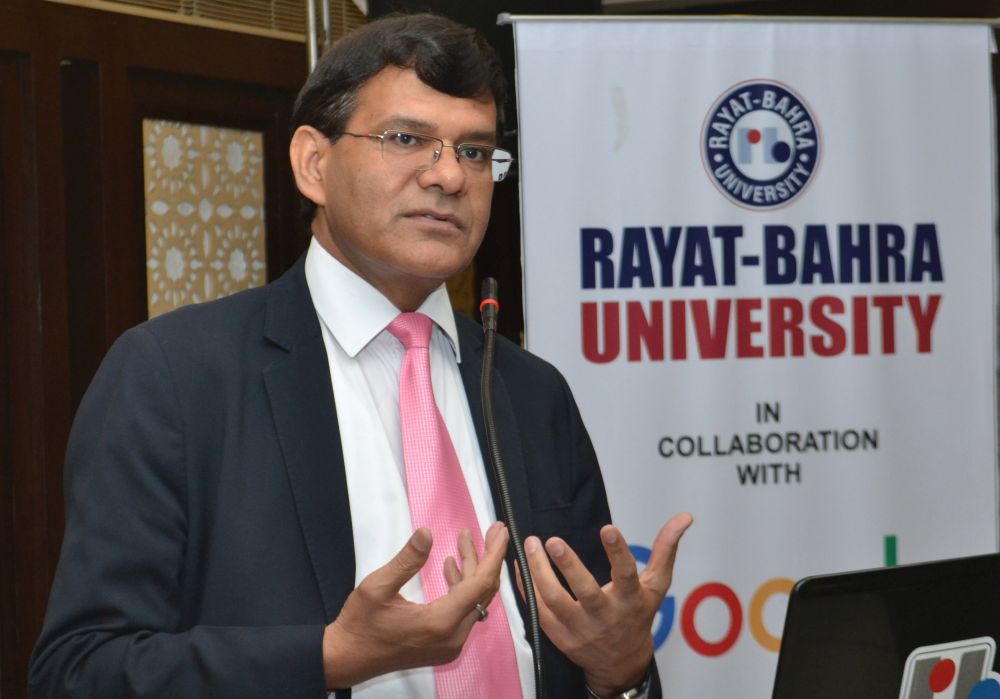 Chandigarh: The Rayat-Bahra University Chandigarh has launched new-age programmes in collaboration with world renowned companies like Google, Oracle, Apple, IBM, BSE (Bombay Stock Exchange) Institute and TDS etc.
The University claiming bringing a paradigm change in the way professional education is imparted in the country by bringing such programmes for the first time.
Gurvinder Singh Bahra, the Chancellor Rayat Bahra stressed that to be competitive in the industry or students have to learn the latest technologies during the programmes they pursue to ensure that they are job ready right from the day they enter the industry. He stated
"We want them to learn these technologies from the leaders in the industry and therefore we have joined hands with the giants. These programmes have been designed after intense interaction with the partners and are being launched for the first time in the country"
Dr. Raj Singh, Vice-Chancellor RBU said that under these collaborations, the B Tech students will be studying specializations in Android Development from Google, Java and Oracle IoT, Database and Analytics from Oracle University, Big Data and Cloud Computing from IBM and IoS from Apple. The students of MBA will be able to specialize in Digital Marketing from Google and ERP from Oracle.
The Rayat Bahra has also launched MBA (Financial Technology) in collaboration with BSE which is one of its kind in the country. Quoting the CEO of Google, Prof. Raj said the demand of Android Developers will be for about 2 million over next 4-5 years. Additional 4.5 lacs jobs will be in financial technology.
The Rayat-Bahra University Chandigarh is a venture of the Rayat Bahra Group's, one of leading educational group of the north India. Rayat Bahra Group has another multi-disciplinary University namely Bahra University Shimla at Waknaghat in the Solan district of Himachal Pradesh.