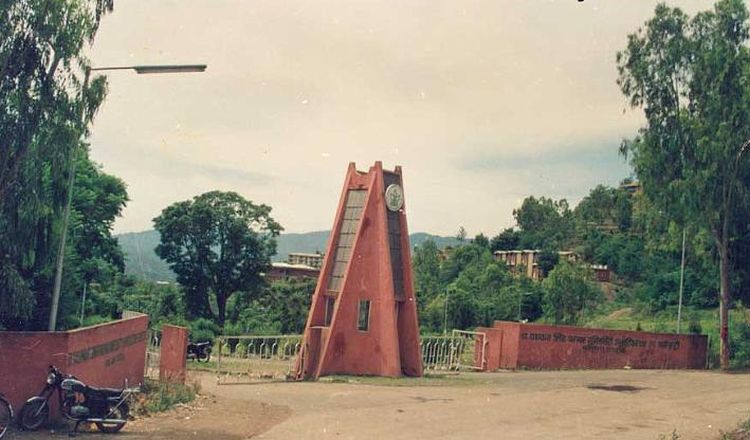 Shimla: Social activist Ajai Srivastava has blamed Dr. YS Parmar University of Horticulture and Forestry, Solan for declining to provide free education to the disabled students as per the orders of the High Court of Himachal Pradesh. The deadline fixed by the court has passed two and half months ago. The notification issued by the Registrar in this regard is rather against the interest of the disabled students.
Ajai Srivastava, who had filed a PIL in the court, has termed it as 'contempt of court' and gave a week's time to the University to correct the rule or face the music in the court. In a letter to the Registrar of Dr. YS Parmar University, Srivastava has warned that if the University fail to compile with the decision, he will approach court with contempt petition.
The division bench of Justice Rajiv Sharma and Justice Tarlok Singh Chauhan on 4th June while delivering the judgement on the PIL (No. 30 / 2011) has directed the Dr. YS Parmar University of Horticulture and Forestry Solan, Himachal Pradesh University, Shimla and CSK Agriculture University, Palampur to provide free education to disabled children within a period of six weeks. The H.P. University issued a notification on 25th July accordingly to provide free education to the disabled. The Agriculture University, Palampur has proposed a full fee waiver in accordance with the court order but it has not been notified yet.
Ajai Srivastava said, "the glaring example of deliberate defiance of High Court's orders is of Horticulture University. Its notification dated 26th September says that no tuition fee shall be charged from the disabled students and only those candidates will avail this tuition -fee waiver who are admitted under 3 percent reservation quota"
"Interestingly, the tuition-fee waiver is already available to the disabled students for the last so many years. The new notification, in place of mentioning free education to them, has only reiterated the old rules. It is a clear cut case of deliberate contempt of court, and it is also deprives those disabled students from tuition fee waiver who will take admission after competing under general quota.