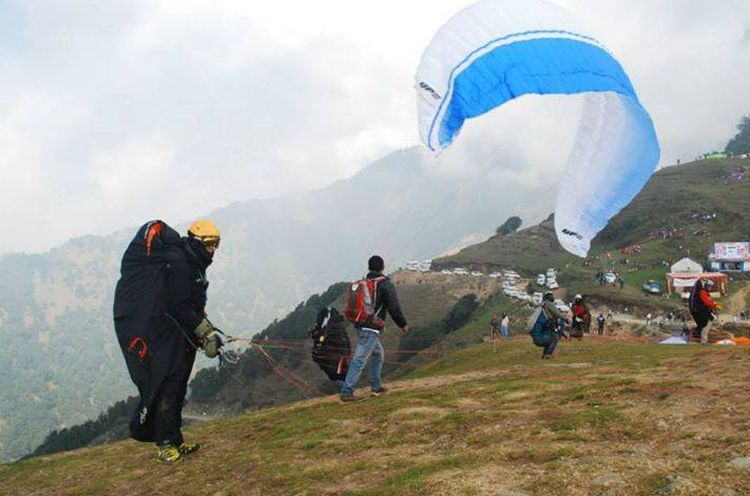 Disabled children will experience Paragliding in the Paragliding World Cup-2015 being hosted at Billing in district Kangra from October 23 to October 31. These children will fly with experienced pilots in tandem flights.
Chief Minister Virbhadra Singh said that the some of the experienced Indian and International pilots will be enlisted to take children on tandem flights and give them the special experience.
The Chief Minister said that such specially adapted tandem Paragliding rides are available for children and even adults with a range of special needs in other Western countries, but it will be done in India for the first time without charging any fees from children with special abilities.
He said that such special events for children with special abilities in the sport will be a regular annual affair, adding that children from other States could also be brought from time to time to give this lifetime experience.
The Airports Authority of India (AAI) will be the title sponsors and the event is named as AAI Paragliding World Cup-2015.
Urban Development Minister Sudhir Sharma, President of Billing Paragliding Association (BPA) said the Association will also make a request to sponsors to come out with donations to 'teach' and give and experience to disabled children and adults and those with special needs.