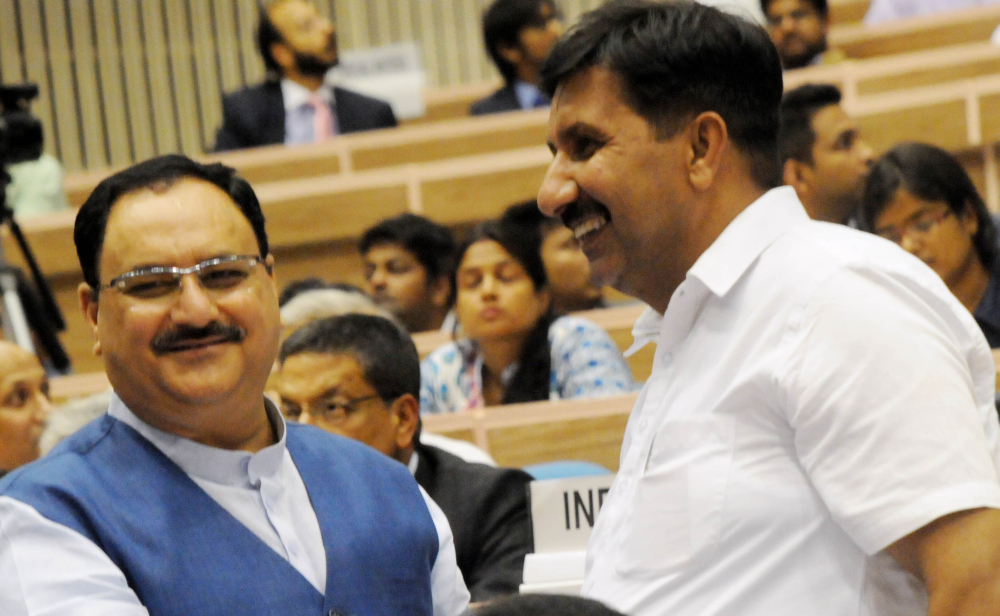 Himachal Pradesh has pioneered in initiating skill development programme in a big way to meet-out the growing need of industry for skilled manpower in the country and also to make unemployed youth employable in accordance with the expectations of the industry. The state government has constituted Kaushal Vikas Nigam to devise strategy for better implementation of skill develop programme in the State.
Industry Minister Mukesh Agnihotri informed this while interacting with media persons on the sideline of launch ceremony of 'Skill India' Campaign by Prime Minister Narendra Modi in New Delhi today. Agnihotri represented Himachal Pradesh in this programme.
He said there was a need to involve all the stakeholders particularly the industry and the State Agencies for better coordination and strategy to make Skill India campaign a mission programme in the country. He said Himachal Pradesh had already initiated various innovative programmes including skill development allowance popularly known as 'Kaushal Vikas Bhatta' yoajna in the state.
Highlighting the achievements of the State in the field of skill development, the Industry Minister said that an allowance of Rs.1000 was being given per month to the eligible youth whereas youth with disabilities were being given Rs. 1500 for skill development training. Around 80 thousand youth had been benefitted by providing allowance of Rs. 48 crore so far in the State.
The Minister informed that the State government had also decided to establish 'Employment and Career Guidance" in all District Level Employment Exchanges. The efforts were also on for associations with the industrial units in the State for Skill Development of the youth, so that a proper environment could be created for better implementation of the programme.
Mukesh Agnihotri also appreciated the efforts of the Union Government to give preference for skill development programme in the country and said that 'Skill India' Campaign would go a long way in boosting the efforts of the State Government in this regard in Himachal Pradesh also.