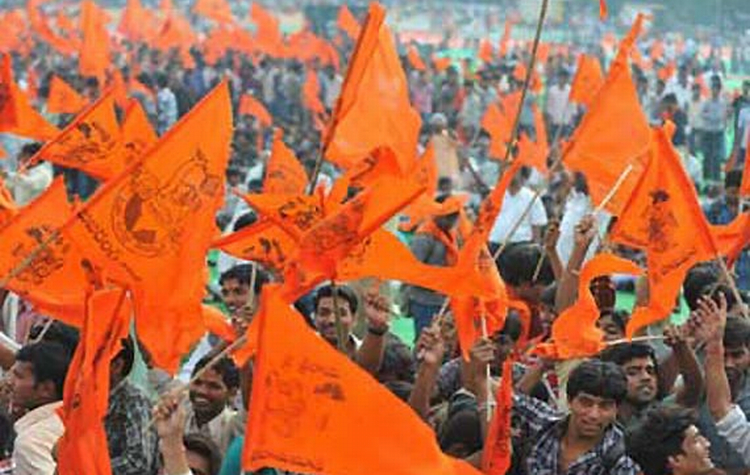 Durga Vahini, a women wing of Vishav Hindu Parishad, has surprised everyone with its claims of 'Love Jihad' in Himachal Pradesh.
Durga Vahini's north India coordinator Rajani Thukral has claimed the Muslim men were marrying local women without revealing their identity and would release list of Love Jihad victims, who were allured by Muslim men without revealing their identity, to substantiate its allegations.
Thukral claimed that many cases have already been reported at different police stations.
However, the state police has denied the claims of forced conversion and also zeroed the claims of Bangladeshi national residing in the state. Police clarified that no such case has been reported so far.
The Chief Minister has also rubbished the claims of 'Love Jihad' and even advised media to remain cautious and alert while reporting the sensitive issues like sedition and love jihad.
Virbhadra Singh said that Himachal is a very peaceful state and all sections of society lived with peace and harmony. The state had majority of the population of Hindus but other minorities were also living with same dignity and rights, he added.
On the issue of derogatory remarks written in the bathroom of ESI Medical College at Mandi, the Chief Minister said the matter was being examined and truth will come out.