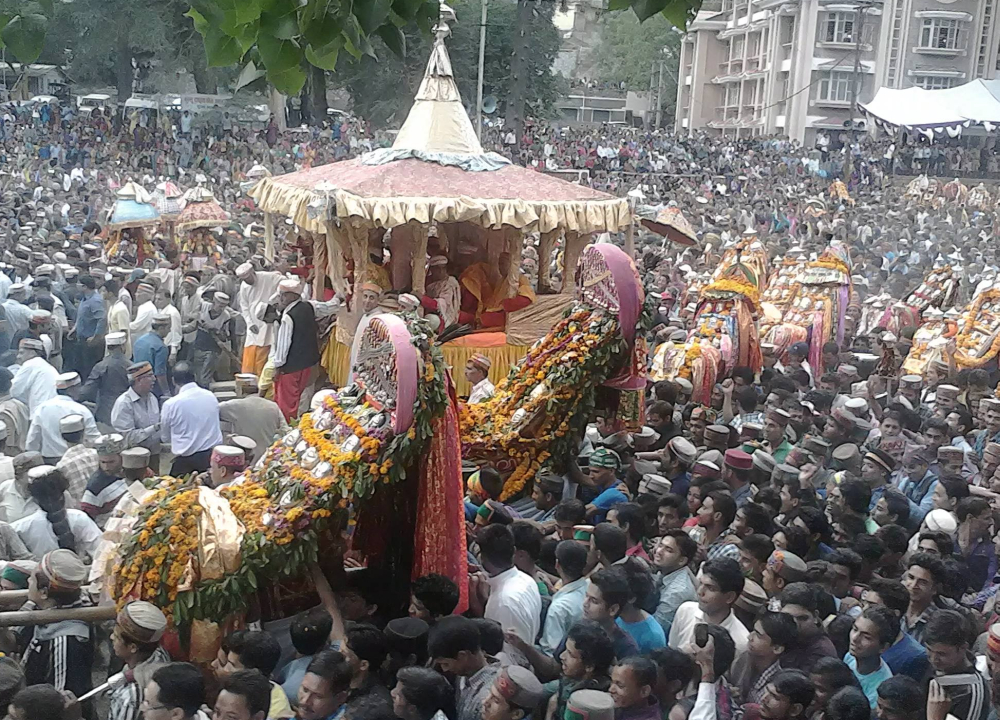 Historic week-long International Kullu Dussehra festival started at historic Dhalpur Ground of Kullu.
Over 200 gods and goddesses assembled at Dhalpur Ground for the week-long historic Dussehra festivities.
Himachal Pradesh Governor Urmila Singh inaugurated the festival by participating in the Rath Yatra of Lord Raghu Nathji at historic Dhalpur Ground of Kullu.
Earlier, Governor performed puja at Raghunath temple. The Governor also inaugurated the exhibitions and stalls put up by various government departments, public undertakings and non-governmental organisations.
Speaking on the occasion, Urmila Singh said that Himachal Pradesh was known as the land of Gods and Goddesses and added that such a deity culture was unique and found only here. She said that the culture of the district was the identity of the Pradesh.
Governor stressed upon the need to preserve the ancient culture of the State and lauded the people of the state who had maintained their identity. She said that this unique culture would go a long-way in promoting the religious tourism in the state. She felicitated the people of Himachal Pradesh on the occasion of Dussehra festival.
Legend suggested that the festival started in the 17th century when local King Jagat Singh installed an idol of Raghunath on his throne as a mark of penance. After this, god Raghunath was declared as the ruling deity of the Valley.
The State government has accorded the status of International festival to the Kullu Dussehra, which attracts tourists in large numbers.