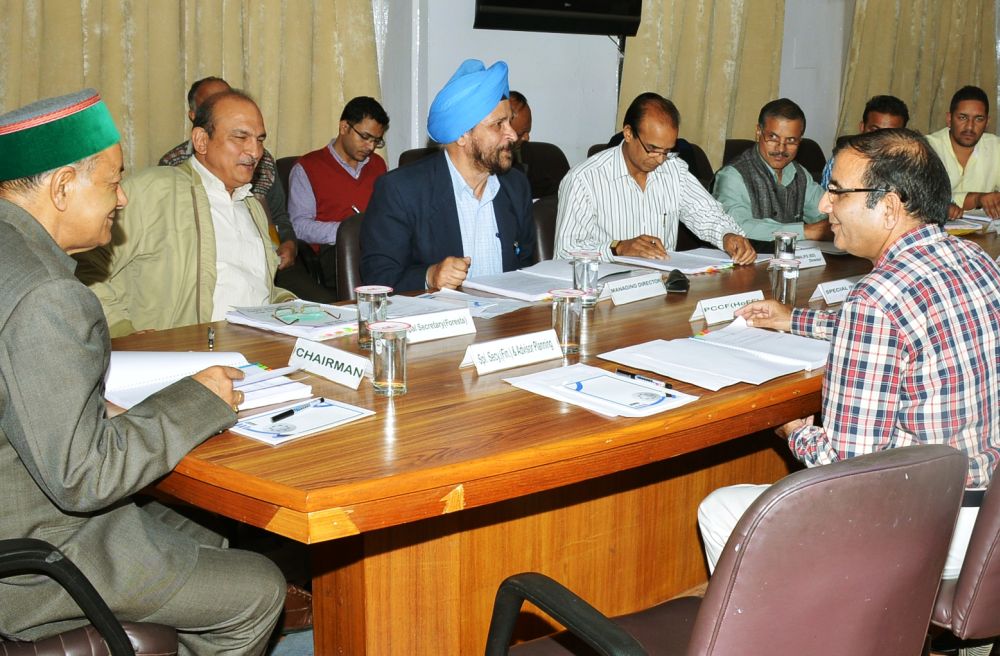 The Board of Directors of Forest Corporation in its meeting held here today decided to release the installment of dearness allowance of 10 percent to its employees from 1st January, 2014 thereby enhancing it to 100 percent from 90 percent. Forest Minister Thakur Singh Bharmouri presided over the meeting.
He said that this would put additional burden of Rs. 30 lakh per month on the Corporation adding that Rs. 2.39 crore would be spent on arrears accrued from 1st January to 31st August, 2014.
He said that the Corporation had given all benefits to its employees in due time including DA arrears, gratuity and pension with arrears.
The Minister said that the distribution of wood to the tribal areas of the State had been ensured and 1500 quintals additional timber had been supplied to the far-flung areas of Spiti from Kullu. Besides, the matter regarding sending 6000 quintals more wood to these areas was under consideration.
Principal Secretary Forest Tarun Shridhar, Principal Chief Conservator of Forest R.K. Gupta, J.S. Walia, Managing Director, Forest Corporation, Yadopati, Surender Singh, Sanju Ram Thakur and Anangpaul Singh, Members of BoD and other senior officers were present on the occasion.