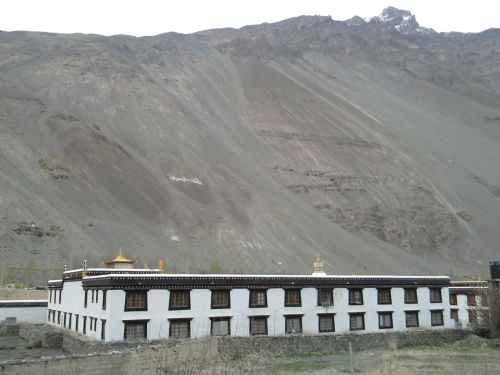 Far from civilization in the Lahaul and Spiti district of Himachal Pradesh is the ancient village of Tabo. This small town is situated at an altitude of 3,280 meters on the banks of the Spiti River. This secluded beautiful village is a well known place around the world for its Buddhist Tabo Monastery.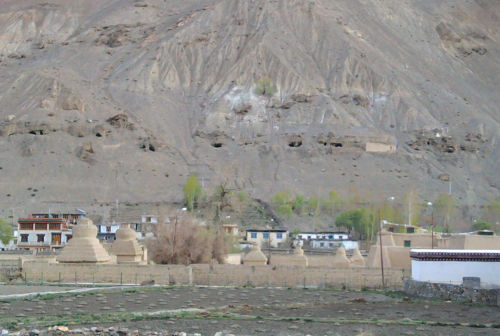 Also known as Tabo Chos-Khor Monastery, it was founded in 996 CE in the Tibetan year of the Fire Ape by Tibetan Buddhist Rinchen Zangpo who was the king of western Himalayan Kingdom of Guge. Sometimes referred to as Ajanta of the Himalayas, the Tabo Monastery is well marked as the oldest operating Buddhist enclave in both India and the Himalayas.
There are many invaluable collections of scroll paintings, manuscripts, statues, frescos and extensive murals which adorn almost every wall of the Temple. The Tabo Monastery complex is having 23 chortens and nine temples. Each temple is given a name according to its use. The monastery is protected by the Archaeological Survey of India (ASI) as a national historic treasure of India.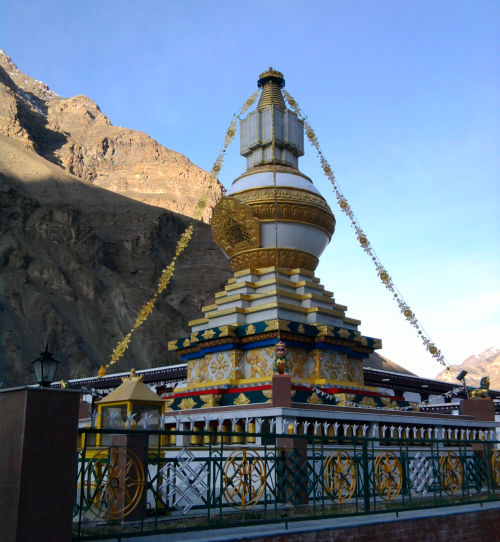 There are some more attractive places in the route which travelers can explore. One can visit Kibber which is the highest village in the world or Key Gompa which is the largest monastery in Spiti Valley, both in close proximity of Tabo. Some other places of interest are Kaza, Dhankar, Pin Valley, Kunzam Pass and Chandertaal Lake and Nako which falls on way to the village.