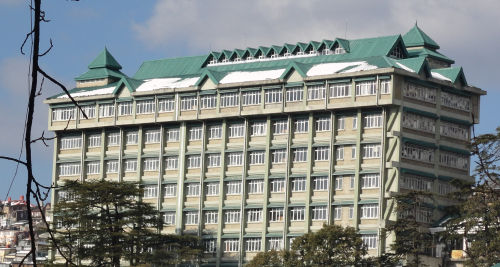 Himachal Pradesh High Court has expressed concern on the alleged violation of environment laws by JP Cement Company and has issued notice to the state government and directed the authorities to file replies within two weeks.
This order was passed by a Division Bench comprising Chief Justice AM Khanwilkar and Justice RB Misra on a petition filed by villagers of Darlaghat, Solan district, alleging that the cement plant of the company at Dralaghat had made villagers' lives miserable due to environment pollution.
Villagers have also alleged that agriculture fields, cattle and grazing fields were being affected and the company was violating the mandatory laws in connivance with the state authorities and as a result people were facing hardships. Villagers also blame Cement Company for violating labour laws.
The court has further listed the matter for hearing on June 12.