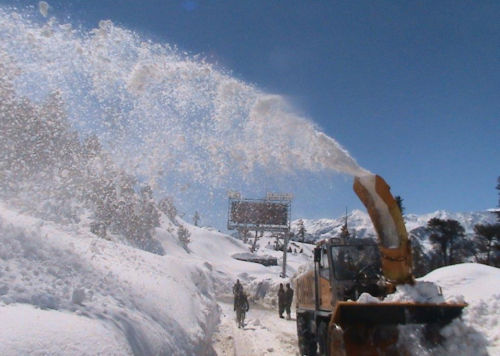 The Border Roads Organisation (BRO) has started a snow-clearing operation on the 475-km-long Manali-Leh highway. If weather conditions remained dry, BRO hoping to Rohtang Pass by the second week of April.
Snow-clearing work is also started from the other side of the Rohtang Pass in Lahaul valley.
To expedite the snow-clearing, BRO has deployed four independent snow-clearing teams for the opening of the 222-km-long Manali-Sarchu section of the road. The first team from Manali was clearing snow on the road from Gulaba today, while the second team was clearing snow from Sisu and the third team from Darcha towards the Baralacha Pass.
Photo: Mohan Lal Relingpa