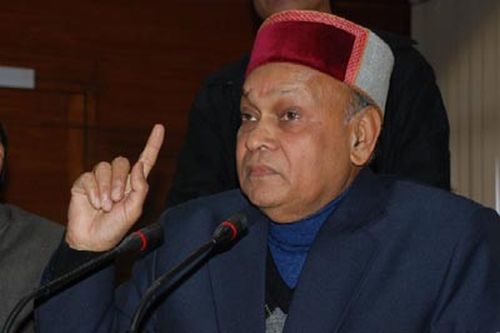 BJP has turned a table towards Congress as Chief Minister Prem Kumar Dhumal accused previous Govt for granting permission to JP Industries for setting up a cement and thermal plant without following necessary formalities.
Chief Minister said the government is probing the role of officials involved in the process and warned with the action against them. He said that DPR for the project was accepted by the previous Govt and set up in 2004 and all the licence were issued by the previous Congress government. Chief Minister targeted Himachal Congress president Kaul Singh Thakur for issuing false statements and said that has no moral right to remain in politics now.
Chief Minister said that BJP is willing to permit ecologically safe power plants based on biomass in State. He also blamed Congress for violating Section 118 of the HP Tenancy and Land Reforms Act as in the Justice DP Sood Commission on benami land transactions 49 clearances were given by the previous Govt out of 61. Chief Minister added that the final report would be received by the end of this month and all cases would be investigated.