Shimla – A recent revelation about the Congress government's financial management has sparked controversy and criticism from the opposition BJP in Himachal Pradesh. According to information obtained through a Right to Information (RTI) request, the present Congress government has taken a loan of Rs 10,300 crore in the last 10 months. Dr. Bindal, BJP state president, stated that this substantial borrowing also includes an estimated Rs 1,000 crore from other institutions, bringing the total loans acquired to a staggering Rs 11,300 crore in just 10 months.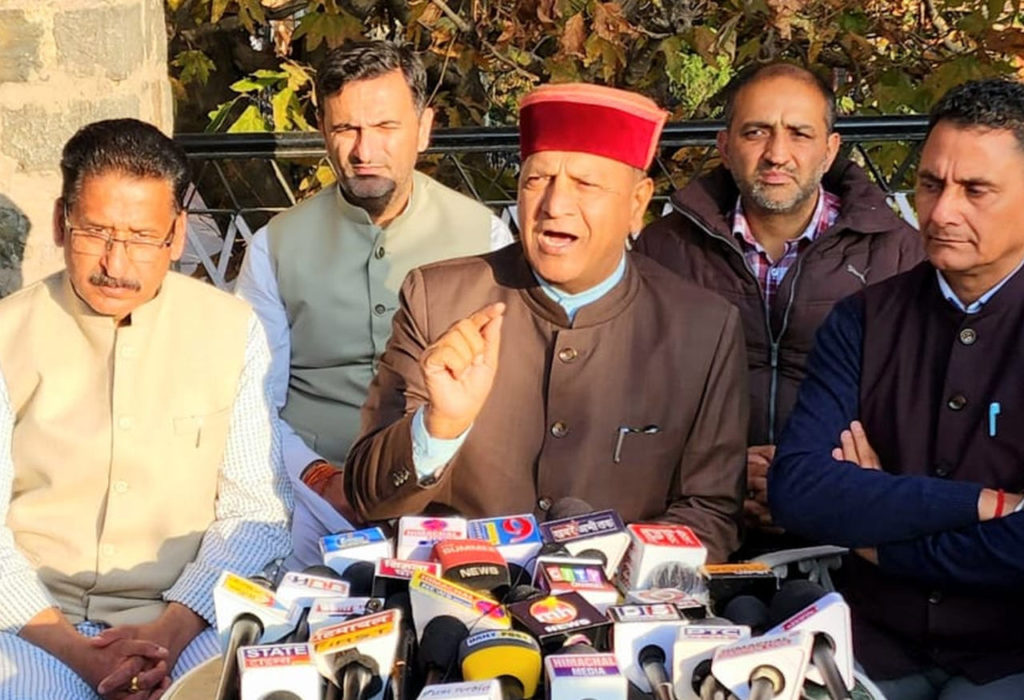 The BJP argues that this sets a concerning precedent for the government's five-year term, potentially accumulating loans worth Rs 60,000 crore with no significant development to show for it.
Dr. Bindal, expressing concern over the mounting debt, pointed out that the previous government led by Sukhwinder Singh Sukhu failed to initiate the creation of any new institutions or upgrade existing ones in the state during its tenure.
The dire situation is not confined to education but extends to healthcare and other departments as well, Bindal said and further added that no new doctors or paramedical staff were recruited, leaving crucial positions unfilled even as employees retired. Development projects have stalled, with only those receiving approval and funds from the Central Government, such as the Pradhan Mantri Gram Sadak Yojana, Central Road Fund, Jal Jeevan Mission, and various road and infrastructure projects directly managed by the Central Government, making any progress.
The BJP's claim is that the Congress government has taken out a massive loan, but this has not translated into tangible development for the state. Dr. Bindal noted that various systems within the state government have faltered, beginning with the need to restore law and order. Incidents of violence, rape, and abuse of women have become alarmingly frequent, signaling a breakdown in maintaining public safety.