Shimla – In a significant step towards combatting the scourge of AIDS, Himachal Pradesh has declared its commitment to providing free medical treatment and support to the 5,300 AIDS patients residing in the state. Chief Minister Sukhvinder Singh Sukhu informed during the inauguration of the State Level Marathon, known as the Red Run, held today at the picturesque Ridge Shimla. The marathon saw enthusiastic participation from 66 youths representing various districts, both boys and girls, who came together to raise awareness about this dreaded disease.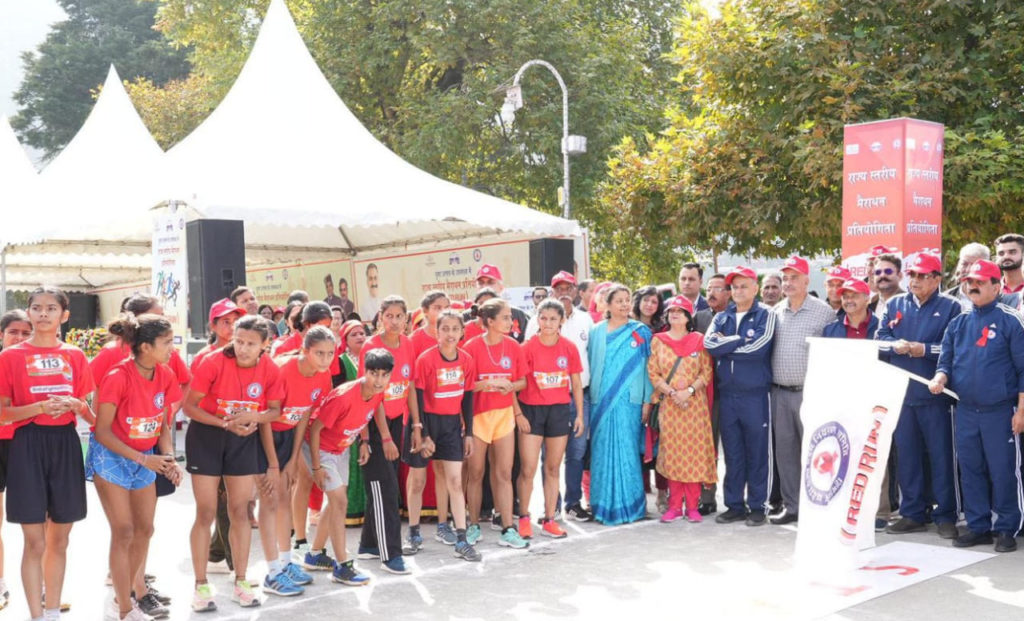 Addressing the participants and the gathering, Chief Minister Sukhvinder Singh Sukhu emphasized the importance of accurate information in the ongoing battle against AIDS. He acknowledged the significant shift in societal dialogue surrounding AIDS, highlighting that it is now openly discussed, whereas there was once a veil of social stigma shrouding the topic.
The Chief Minister further announced the establishment of a dedicated 1097 helpline to address queries from young individuals regarding AIDS. This helpline aims to provide valuable information and support to those seeking guidance on AIDS-related matters. He also applauded the role of social media in disseminating AIDS awareness throughout society, recognizing its potential to reach a wide audience.
Health Minister Dr. (Col.) Dhani Ram Shandil, who also spoke at the event, underscored the pivotal role of young people in dispelling misconceptions and confusion about AIDS. He reaffirmed the state government's commitment to providing various forms of assistance to AIDS patients, including free testing and treatment.
Himachal Pradesh has taken significant strides in the fight against AIDS, with 55 integrated testing and counseling centers operating across the state. Additionally, two dedicated Integrated Testing and Counseling (ITC) vehicles are stationed in different districts to expand access to testing and counseling services. These facilities play a crucial role in early detection and support for individuals affected by the disease.