In a devastating accident on the Nalagarh-Baddi national highway at Harraipur village, Two individuals lost their lives while one sustained injuries after a mini truck collided with a Bolero and a motorcycle. The incident occurred last night around 9 pm on Tuesday.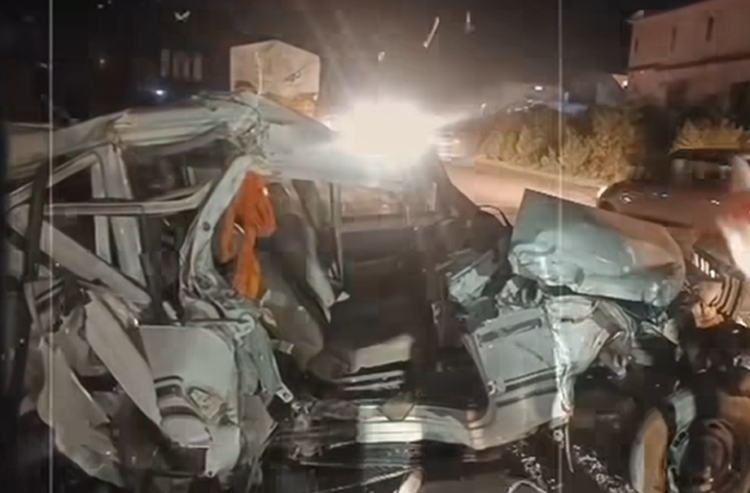 The mini truck, en route from Baddi to Nalagarh, was reportedly being driven recklessly when it crashed into the Bolero coming from the opposite direction. The impact of the collision was so severe that the motorcycle, which was in close proximity to the Bolero, was also caught up in the tragic event.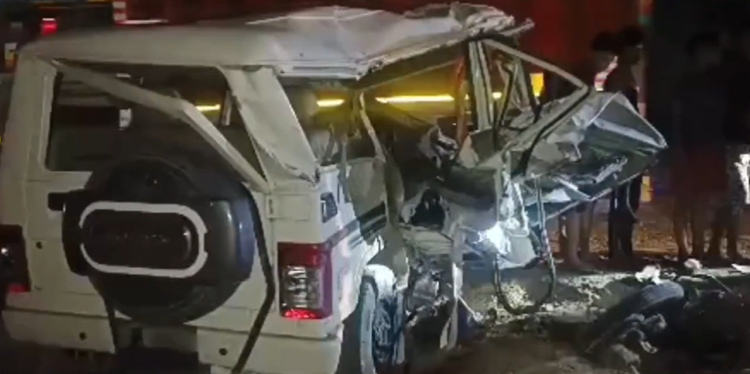 Despite the bike rider's quick reflexes to bring his vehicle to a halt, the out-of-control truck ploughed into the motorcycle, causing both the rider and the pillion passenger to be thrown onto the road. Tragically, the Bolero driver succumbed to his injuries, while the motorcycle pillion passenger also died on the spot while the rider sustained injuries and was rushed to the community health center in Nalagarh for immediate medical attention.
Adding to the distressing turn of events, the driver of the mini truck fled the scene soon after the accident, leaving behind a scene of devastation and grief. Police are actively investigating the incident and utilizing the assistance of nearby surveillance cameras to identify and locate the truck driver responsible for this heart-wrenching collision.
The police have registered a case under Sections 279, 337, and 304 A of the Indian Penal Code (IPC) and are thoroughly investigating the circumstances surrounding the accident. As the investigation continues, it serves as a stark reminder of the critical importance of road safety and responsible driving to prevent such tragic incidents that claim precious lives.