Panaji: Himachal Chief Minister Sukhvinder Singh and Goa Chief Minister Dr Pramod Sawant decided to work together to promote tourism through mutual cooperation.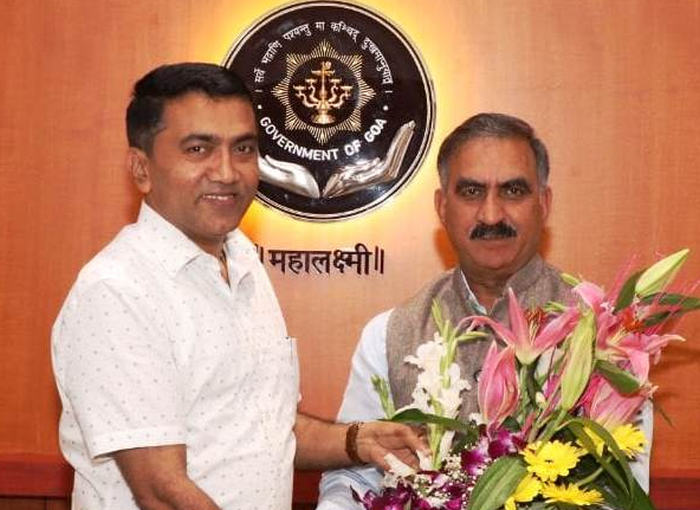 In a meeting between two Chief Ministers in Goa late Sunday evening, both Chief Ministers decided to prepare special packages to promote foreign and domestic tourism in both states.
Stressing on a joint strategy, Chief Minister Thakur Sukhvinder Singh Sukhu said that Himachal and Goa are the best tourism states in India and have tremendous potential to become a combined unique destination for the world, thereby boosting the economy and providing more job opportunities to their people.
"A wide range of tourist-specific packages, interlinking both the States will be designed, which will enhance foreign and domestic tourist influx in both states," Sukhu said.
Both Chief Ministers also discussed having a series of marine-mountain-themed science workshops and events exchange programmes between the students of both the states in future to have a better understanding of the marine and mountain ecosystems.