Chief Minister inaugurates Rs.3-cr crime response centre
Mandi: Chief Minister Thakur Sukhvinder Singh Sukhu today inaugurated 'Vyomnetra' (Integrated Surveillance and Crime Response Centre) established at a cost of Rs. 3 Crore at old Police lines, Mandi, which would expedite the response timings in case of any disasters with better communication and surveillance techniques.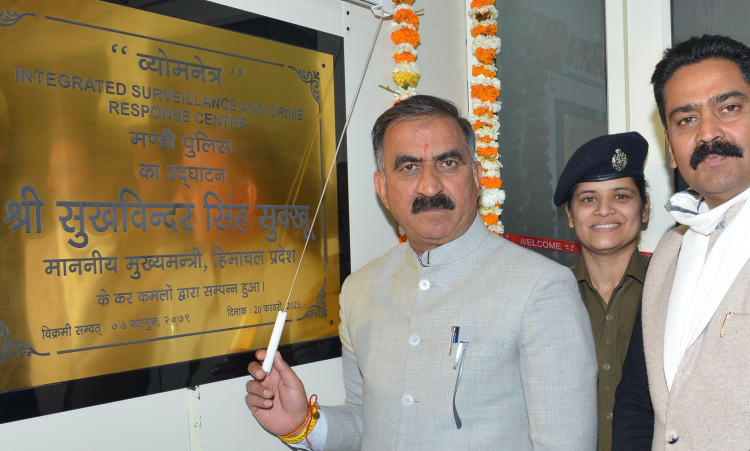 This high-tech system has about 250 cameras installed in the town for monitoring all the entry and exit points of the city. Vyomnetra will be helpful in keeping a vigil in the cases of theft, and crime control by keeping an eye on suspects.
The system has been integrated with the Intelligent Traffic management system set up in Sundernagar with cloud-based technology and traffic could be monitored from Mandi. In the future, 'Vyomnetra' would also be linked with surveillance and other technology through drones.
The Chief Minister said that this control post would be helpful in streamlining the traffic in a better way and will be of great help during any mishaps or disasters facilitating quick response, adding that 'Vyomnetra' will help immediately respond to emergencies and would also provide an effective mechanism for reducing the scope for ad-hoc measures in response.