Una: The Una administration has initiated to promote the cultivation of nutrition-rich dragon fruit and even promoting under the MNREGA scheme in panchayats.
Una Deputy Commissioner Raghav Sharma revealed that 3,784 dragon fruit saplings had been planted on 1.72 hectares in 14-gram panchayat areas of the Bangana subdivision last year and 43 progressive farmers had taken to its cultivation.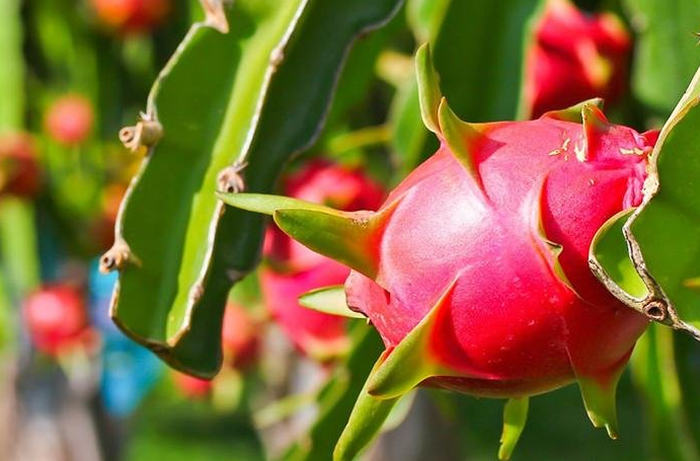 He said the growth and progress of the plants were found to be good, and now the administration planning to promote the plantation of wonder fruit in the Una, Gagret, Haroli and Amb subdivisions.
The district administration has also initiated to promote of Dragon Fruit cultivation under the MNREGA scheme in panchayats and farmers can contact their respective gram panchayats for their plants. The district administration is working on the modalities of distribution of plants under the MNREGA, a top officer informed.
Due to its nutritional value and health benefits, dragon fruit fetched high prices in the market and with successful cultivation may help in increasing the income of farmers. The state of Himachal Pradesh is known for fruit cultivation and progressive farmers of other parts of the state may adopt the cultivation of dragon fruit on their own.
Health benefits of Dragon Fruit
Dragon fruit is a fast-growing crop, and the plants can produce for more than 20 years once planted.
Dragon fruit is a low-calorie fruit that is high in fibre and provides a good amount of several vitamins and minerals. The dragon fruit also contains several antioxidants that protect your cells from damage. These include betalains, hydroxycinnamates, and flavonoids.
Nutrition Facts of Dragon Fruit
Dragon fruit boasts several nutrients and vitamins for better health. 100 grams of dragon fruit contains about 60 calories. Fibre-rich dragon fruit contains a good quantity of calcium, magnesium, iron, protein and vitamin A-C.