New Delhi: Senior BJP leader and Chief Whip Narinder Bragta today called on Union Health Minister JP Nadda at New Delhi and demanded the Union Minister for establishing a big health institution with modern facilities and specialist doctors in upper Shimla region keeping in view the rising incidents of road accidents and tough topographical conditions.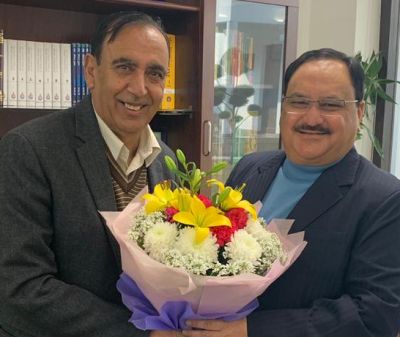 Narinder Bragta apprised Union Health Minister that the entire region lacks the facility of a big hospital where trauma and other critical cases can be treated. In such cases the patients' needs to be referred to Shimla which is quiet far and precious time is lost.
JP Nadda assured that this demand would be considered on priority and possibility would be explored to open such health institute at a proper place.
Due to the treacherous mountainous tough area and lacking of crash barrier at most part of the road many accidents accrued and due to lack of proper medical attention many precious lives lost.