Paonta Sahib: Himachal Pradesh Government is to approach government of India to link Paonta Sahib with Saharahpur with rail line. Chief Minister Jai Ram Thakur, while interacting with member of Himachal Pradesh Chamber of Commerce and Industries, Paonta Sahib in Sirmour district, assured that the Government would take up the matter with the central government for linking Paonta Sahib with Saharanpur with rail line.
The rail connectivity will ensure effective industrial development in the region.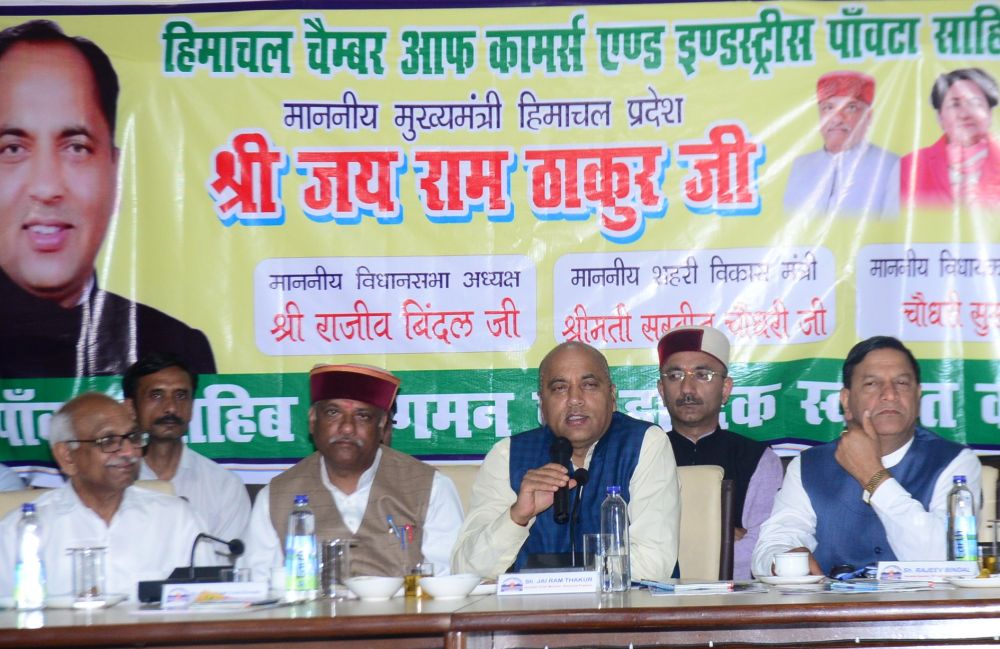 This Chief Minister said that expiry of special industrial package for the State and GST had posed new challenges for expediting industrialization development in the hill states like Himachal Pradesh. However, Himachal Pradesh had several added attractions such as responsive and transparent administration, industrial peace, skilled manpower and uninterrupted power supply to boost industrial activities.
Jai Ram Thakur said that the state government would not only attract and promote new industrial units, but would also encourage old units for their expansion. The regular interaction with the members of industry would be encouraged for better coordination between the government and the investors.