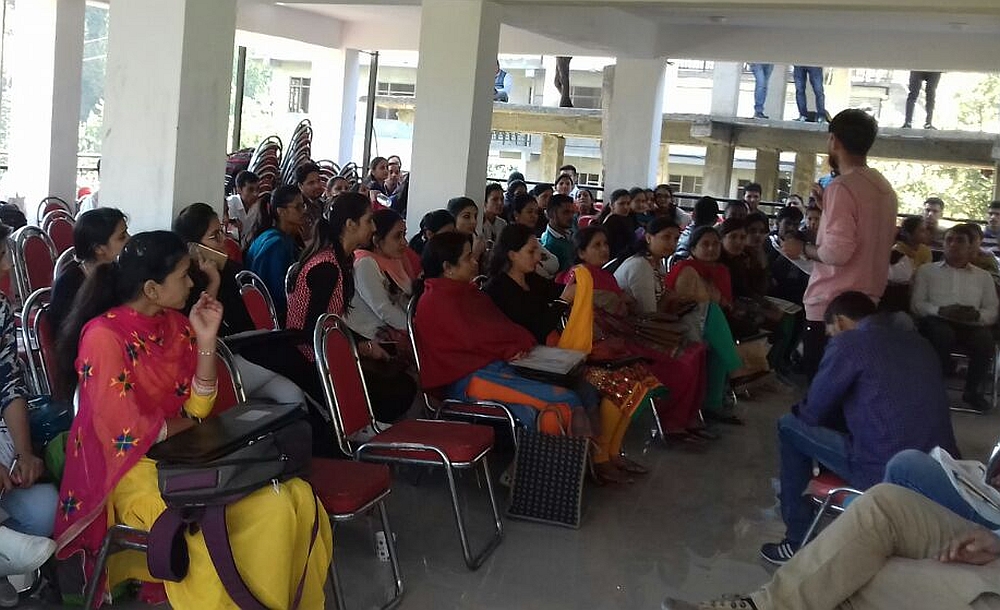 Shimla: With the development of panchayats, they are turning into small town-ships. However, the pace of infrastructure establishment is way too slow to keep up with the pace of development. As a result, the rural modernization is manifesting itself in a haphazard manner. In other words, imagine a township with no basic facilities.
Therefore, the Institute for Integrated Rural Development (IIRD) has launched mission RIEV (Ruralizing India-Empowering Villages) to provide a direction to rural development.
As per the objectives of the mission, the IIRD said it would soon provide more than 200 services in rural area. These services will be provided through panchayat facilitators.
The IIRD have started a membership campaign from last week. This campaign would continue till 31 December, 2017.
Under this plan member have to pay only 200 rupees for one year. Members will be eligible for getting all service listed under mission. Once membership is taken one has to renew it after one year. For non-member charges will be fixed according to the nature of service he or she would ask for.
Further, IIRD Shimla recently organised a 3-days Conclave at Sholi, RAMPUR in district Shimla, around 130 km far from Shimla city. The Conclave was kicked off on September 30 and concluded on October 2, 2017.
On the first day, MoS Parshottam Rupala inaugurated the Mission RIEV at the conclave.
The objective of the Conclave was to highlight the challenges at the grass root level and give a fresh first-hand experience of village life, its people, culture, difficulties along with available opportunities, resources and possible avenues for development.
The target groups of the rural conclave were representatives from various non-profit making institutions working in development sectors, like-minded Government organizations, Public Sector Undertakings searching for a platform to introduce government-affiliated provisions for the rural people, corporate entities looking forward to implementing their social responsibilities in similar areas.
The minister had also announced 300 "Jan Aushadhi Kendras" under Pradhan Mantri Bhartiya Jan Aushadhi Pariyojana in a collaboration with Bureau of Pharma PSUs of India.