He is 83 and still going hard, indeed, harder than youngsters. Six-time chief minister and the party's choice for chief minister this time too, Virbhadra Singh is simply unstoppable. The stalwart has a great political career that a few politicians in the country can come close to let aside matching. He is the Congress party's candidate for chief minister and is surely waiting for December 18 when the result will be announced.
By the time result is out for Himachal elections 2017, let us talk about the efforts this one of the most senior leaders in Himachal Politics has put in this time to ensure the party wins no matter what. Even when, as he alleged during an election rally in Nurpur, the ED and IT department had sealed his bank accounts, nothing could stop him do anything and everything possible to ensure Congress emerges as victorious.
Although he denied, yet many in the political arena and media believe that he is left alone and put on test by the party high command. Mr. Singh did not leave any stone unturned in the Himachal elections 2017. The octogenarian has a tough schedule and he almost covered three districts and held eight to 10 poll meetings on a single day. He covered almost 45 assembly constituencies battling with his opponents and age every day.
Despite the barrage of allegations and star campaigns of BJP leaders, Singh kept going on with his perseverance and he, as his party co-workers and followers believe, is always at his belligerence best when put into challenging situations. Much of the Congress' attention, focus and resources, as it seems for now, are going for the key state of Gujarat, which is going to poll next month. Gujarat election results will be announced on 18th December, 2017 – the same day when Himachal Elections 2017 will be announced.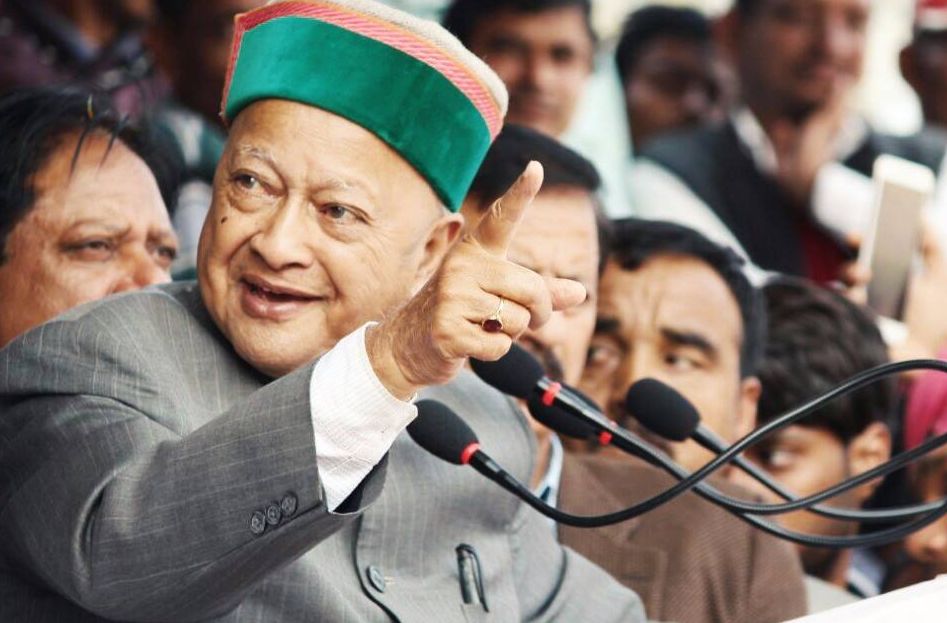 Without stopping, this man, who is going strong with the age, held over 100 rallies alone. Defying all odds, age and the tough terrain that this hilly state is known for, Mr Singh ensured that he reaches out to the masses at large. The aggressive campaign of BJP was led by the top leadership of the party including I&B Minister Smriti Irani, UP Chief Minister Yogi Adityanath, Home Minister Rajnath Singh, HRD Minister Prakash Javadekar and prominent Muslim leader Shahnawaj Hussain. Besides this, Highway Minister Nitin Gadkari, J P Nadda who covered the state to the length and breadth, BJP president Amit Shah, Haryana Chief Minister and above all, PM Modi were also added in the list of BJP star campaigner.
To support Virbhadra Singh in his endeavors were Sheila Dixit, Punjab CM Captain Amarinder Singh, Anand Sharma, Sachin Pilot, Bhupinder Hooda, Navjot Sidhu, Punjab MP Sunil Jakhar, Raj Babbar and Rahul Gandhi. This cavalry from Congress is low against the vigorous campaign that BJP has crafted for the state elections. However, one man army went strong against the saffron force. What result the hard work of this old leader will bring in remains to be seen and we have to wait for at 40 days for the same.