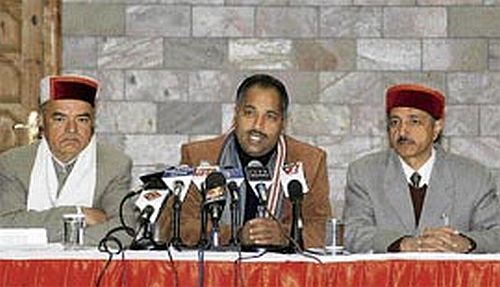 Rural Development and Panchayati Raj Minister Jai Ram Thakur announced that Central Government has sanctioned 44 projects worth Rs. 356.47 crore under Integrated Watershed Management Programme to all the districts of the State for 2010-11. He said that 237651 hectares area would be covered under the programme and the amount to be utilized in 4-7 years during the project period.

Minister said that 90 percent funds would be received from the Central Government and remaining 10 percent to be borne by the State Government under the programme. He said that developmental activities would be carried out in selected areas by Gram Sabhas after approval of detailed working plan with the cooperation of public participation. He said that under these projects to improve the economic conditions of the people of watershed areas, the activities would be carried out and natural resources managed in such a way which would help promote agriculture, horticulture, feed production and employment generation avenues besides ensuring adequate water for drinking and irrigation purposes.
He also urged the people of the State and public representatives to understand the importance of watershed management and implement these projects in such a way so that the benefits of these schemes could be taken to remove poverty and for solving other problems in rural areas of the State.