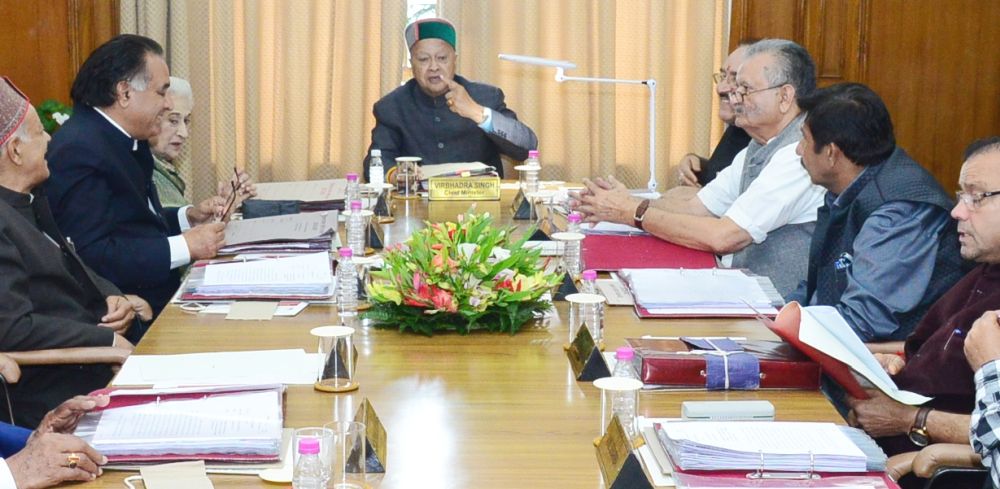 Shimla: Relief to the PTA appointed teachers, the state cabinet has decided to give financial benefits for those teachers as well whose services have not been taken on contract basis.
The Cabinet, in its meeting chaired by Chief Minister Virbhadra Singh today, decided to give annual increase as well as honorarium for vacation period on notional basis at par with their counterparts with effect from 1 June, 2017 to left out teachers as well.
The Cabinet, in its another decision, accorded approval to provide medicines (drugs) and consumable free of cost to all the patients irrespective of any income criteria at all public health facilities in the State. The decision has been taken in larger public interest with a proposal to include more medicines and consumables in the free drug policy of the State Government.
A budget provision of 71 crore is available for this and 330 number free medicines and consumables would be provided to the patients under Indira Gandhi Free Medicines Scheme.
The cabinet decided to grant retirement and death gratuity to New Pension System (NPS) employees from prospective date on terms and conditions as applicable to the employees covered under CCS (Pension) Rules, 1972 subject to maximum limit of 25 years of qualifying services.
Keeping in view the World Bank and JICA assisted upcoming new projects in Forest Department viz. H.P. Forest for Prosperity Project (FPP) and H.P. Forest Ecosystem Management and Livelihoods Improvement Project (HPFEM LIP), approval was accorded for manpower structure for preparation phase of the project. This is by way of re-positioning of the posts of externally aided project viz; Mid Himalayan Watershed Development Project and Swan River Project. The headquarter of FPP will be at Una and that of HPFEM LIP at Kullu/Shamshi and one regional office at Rampur. In both the projects 67 number manpower was required in preparation phase.