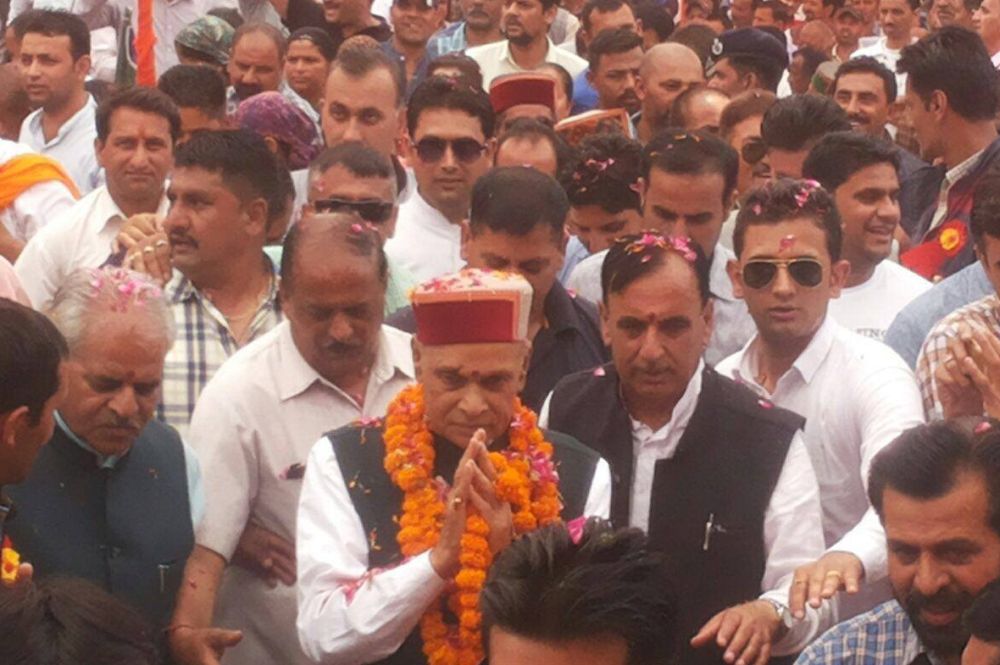 Lashing out at the State Congress for being ungrateful despite liberal financial assistance from the BJP-led NDA regime, veteran BJP leader and former Chief Minister Prem Kumar Dhumal dared the State Congress to file an affidavit citing even one project for which the Centre had not granted financial assistance.
Former Chief Minister, in a statement, blamed the Congress for misleading the people with false claims and accusations. He claimed
"It is under the successive Congress governments at the Centre that Himachal was discriminated against and it is only now that the state is getting its due under the Modi regime"
Dhumal said that it was owing to the weak and incapable leadership that Himachal had failed to derive maximum benefit from the Central schemes. "The bureaucracy and the officials are sluggish and detailed projects reports are not being prepared," he remarked.
Former Chief Minister even blamed Congress led Union Government for being partial for the state. He reminded the Congress leader that major policies and programs for the state were initiated by the BJP led Government and Congress only withdrew them. Citing example of special industrial package started by the Atal Bihari Vajpayee Government, Dhumal advised Congress leaders to introspect before going to public with any statement.
Dhumal also blamed the Virbhadra Government for crushing the democratic rights of the government employees. Demanding reinstatement of 6 HRTC employees, BJP leader claimed that they were being victimized only for their allegiance to the Bhartiya Mazdood Sangh.