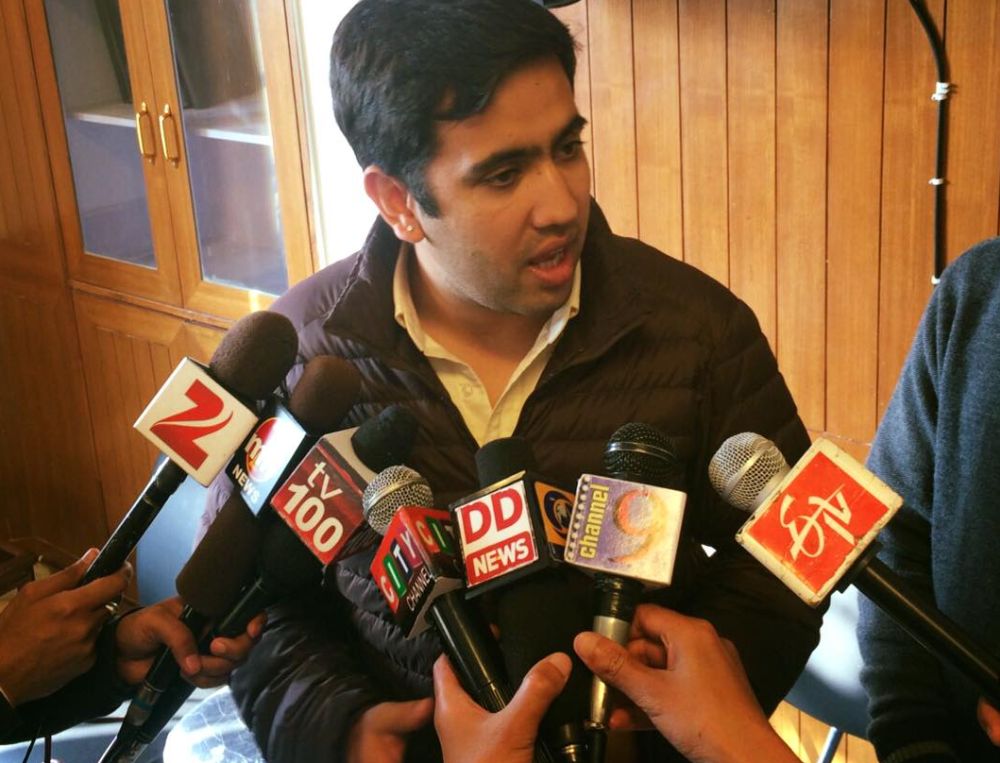 Shimla: Alleging rising religious intolerance in the country, the Himachal Pradesh Youth Congress to launch protests across the state.
State Youth Congress president Vikramaditya Singh criticized, in a press conference here today, criticised Prime Minister Narendra Modi for failing to reign in communal forces in the country.
Vikramaditya Singh said that Youth Congress would organised protest at state headquarters at Shimla on November 16, 2015 in which Chief Minister Virbhadra Singh, HPCC President Sukhvinder Singh Sukhu, senior party leaders & ministers and AICC office bearers would participate.
State Youth Congress President said that the growing incidents of religious intolerance has even jolted the intellectual class in the country and many poets and writer, Sahitya Akademy Awards winners, Filmmakers and National Award had returned their awards to show their resentment against Modi government's failure to reign in divisive forces in the country. He said
"It is the duty of the Centre to protect cultural ethos and maintain peace across the country but PM Modi had tried to wash his hands from his government's responsibilities by saying the Centre government had no role in such incidents,"
He said that Youth Congress would project youth leaders in the Panchayati Raj Institutions elections in the state to strengthen party base in the state and would help them in winning the elections.
Vikramaditya also raised the issue of protesting families in four laning of Shimla-Solan Highway and assured that he would take up the issue with the Central & State government to bring the affected persons under Factor-2 from Factor-1 so that they may get adequate compensation for their land.