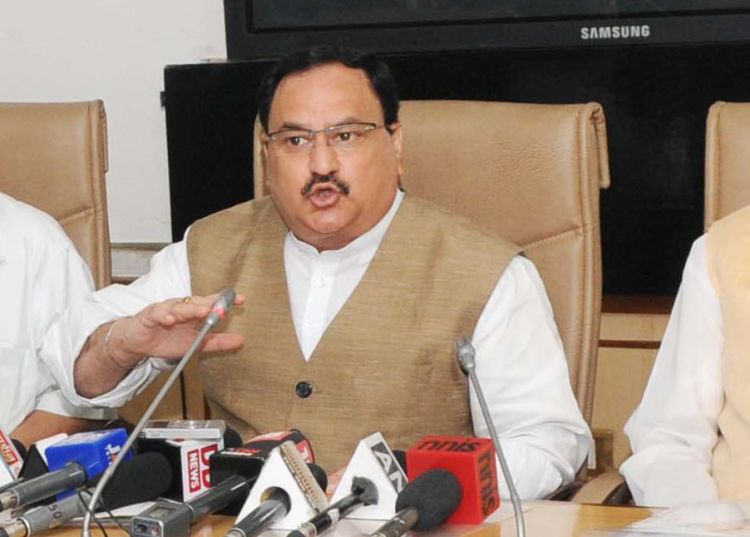 Union Minister of Health and Family Welfare J.P. Nadda today demanded resignation of Himachal Pradesh Chief Minister Virbhadra Singh over corruption allegations against him.
Nadda, in a statement, advised Chief Minister to resign from the Chief Minister post on moral grounds over serious charges of corruption.
He also questioned the 'silence' of top Congress leaders Sonia Gandhi and Rahul Gandhi on the issue and claimed that the people of the state were paying the price for their silence.
J.P Nadda said the all developmental activities of the state have come to a halt as chief minister is busy in saving his chair and it is high time that quits on moral grounds. He said
"After the raid by Enforcement Directorate in three states in connection with money laundering, the charges against Singh have gained credence and the intriguing silence of Congress High Command raises a question that whether the Central Congress also got the share and what is the compulsion of the Congress party for not showing the courage to remove him from his post,"
Nadda further targeted Congress Vice-President and called him expert on carrying out malicious propaganda, and termed his silence over the issue as double standard of the party. He stated that it again proved the party responsible for scams like 2G, CWG and Adarsh was "shielding corrupts".
Union Minister said the BJP always committed for the development of the state. He further added the BJP had granted special status for the state and also provided central assistance liberally for the development of the hill state.