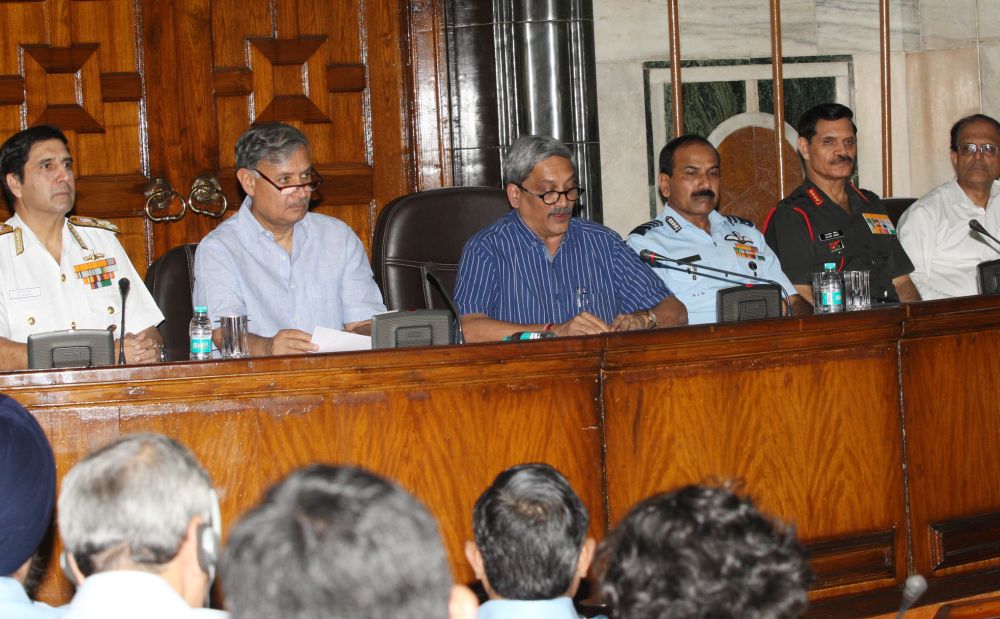 Trying to end the deadlock with protesting Ex-Servicemen, the Modi Government has finally announced the One Rank One Pension scheme (OROP) for the Ex-Servicemen.
The announcement was made by Union Defence Minister Manohar Parrikar following a day of meetings.
Under the OROP Scheme:
The OROP benefit will be given with effect from 1st July, 2014. The present government assumed office on 26th May, 2014 and therefore, it has been decided to make the scheme effective from a date immediately after.
Arrears will be paid in four half-yearly instalments. All widows, including war widows, will be paid arrears in one instalment.
To begin with, OROP would be fixed on the basis of calendar year 2013.
Pension will be re-fixed for all pensioners retiring in the same rank and with the same length of service as the average of minimum and maximum pension in 2013. Those drawing pensions above the average will be protected.
Personnel who voluntarily retire will not be covered under the OROP scheme.
In future, the pension would be re-fixed every 5 years.
Defence Minister Manohar Parrikar, in a statement "Government of India respects its Defence Forces and Ex-Servicemen for their valour, patriotism and sacrifices. The Government is proud of their devotion to duty and bravery. Our forces, besides vigilantly and gallantly defending the nation, have displayed exemplary standards of courage and bravery in natural calamities, law and order situations and other difficult circumstances"
Former Himachal Chief Minister Prem Kumar Dhumal has hailed the government's decision. He said by implementing OROP, Prime Minister Narendra Modi had kept his promise, and the step would encourage youngsters to join the armed forces.
At a press conference here today, Dhumal said he was the first person to raise the issue in the Lok Sabha in 1990.
Targeting at the Congress leader, he said it was unfortunate that Congress leaders were raising a hue and cry over the implementation of OROP, even after delaying it for decades.
While, HP Congress has termed the One Rank, One Pension Scheme as betrayal with 22 lakh veteran ex-servicemen, their widows and dependents.
HPCC Ex-Servicemen Department Chairman Col Dharmender Patyal said that the ex-servicemen were expecting that the Central government would accept all their demands but instead the governments has cheated lakhs of ex-servicemen and their widows on the pretext of VRS scheme. "Union Defence Minister Manohar Parrikar announced implementation of OROP scheme but kept those ex-servicemen out of the purview of this scheme who had taken voluntary retirement from service," he said.
Col Patyal said that the decision would affect around 60 percent of ex-servicemen and widows as they would not get any benefit from the OROP scheme.