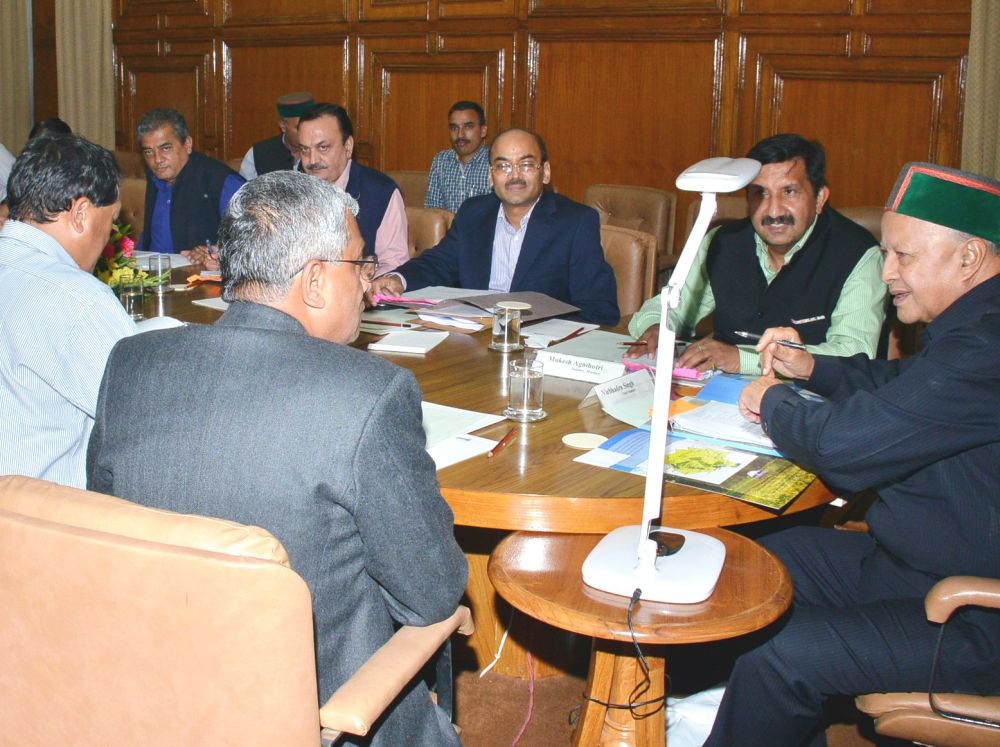 Shimla: The Himachal Pradesh government has given approval for seven proposals of setting up of new industrial projects in the State. The approval was given in the State Level Single Window Clearance & Monitoring Authority meeting held here on Friday evening under the chairmanship Chief Minister Virbhadra Singh.
The Authority also approved 15 expansion/diversification/revised proposals of the existing units with combined proposed investment of approximately Rs. 784 crore which would provide employment opportunities to about 1558 persons.
The new proposals include Paras Spices, who has proposed to invest Rs. 3892.64 lakh for setting up of C.A. Storage with employment potential to 118 persons, Birla Textile Mills (Units-II), who has proposed to invest Rs. 20067.00 lakh with employment potential to 195 persons for manufacture of cotton synthetic and blended yarn.
Shoghi Agrotech Pvt. Ltd. has proposed to invest Rs. 128.52 lakh for manufacturing wheat products and employment potential to 33 persons whereas Indian Oil Corporation Limited, (Engineering Deptt.) has proposed to invest Rs. 20000 lakh having employment potential to 130 persons for setting up of receipt storage and dispatch of finished petroleum products i.e. MS (petrol), HSD (diesel), SKO (kerosene), ethanol, trans-mix and slop.
The Monitoring Authority approved the expansion/diversification/revised proposal of Pidilite Industries Ltd. (IV), with proposed investment of Rs. 11181.00 lakh, Livgurad Batteries Pvt. Ltd. with proposal to invest Rs. 2750 lakh for manufacture of battery plats and lead acid batteries, C.S. Zircon (P) Ltd. (Unit-II) for manufacturing Zirconium and Hafnium Oxide instead of Tantalum and Niobium Oxide, Torque Pharmaceuticals Pvt. Ltd. (Unit-II) and Alaina Healthcare Private Limited.
Aspee Procision Components Pvt. Ltd. has proposed to invest Rs. 1475.17 lakh for manufacture of automobiles parts with employment potential to 54 persons. ACC Limited, Gagal Cement Works Unit-II has proposed to invest Rs. 6500 lakh for installation of New VRM for Pet Coke/Coal grinding (with separate feeding, grinding and conveying system).