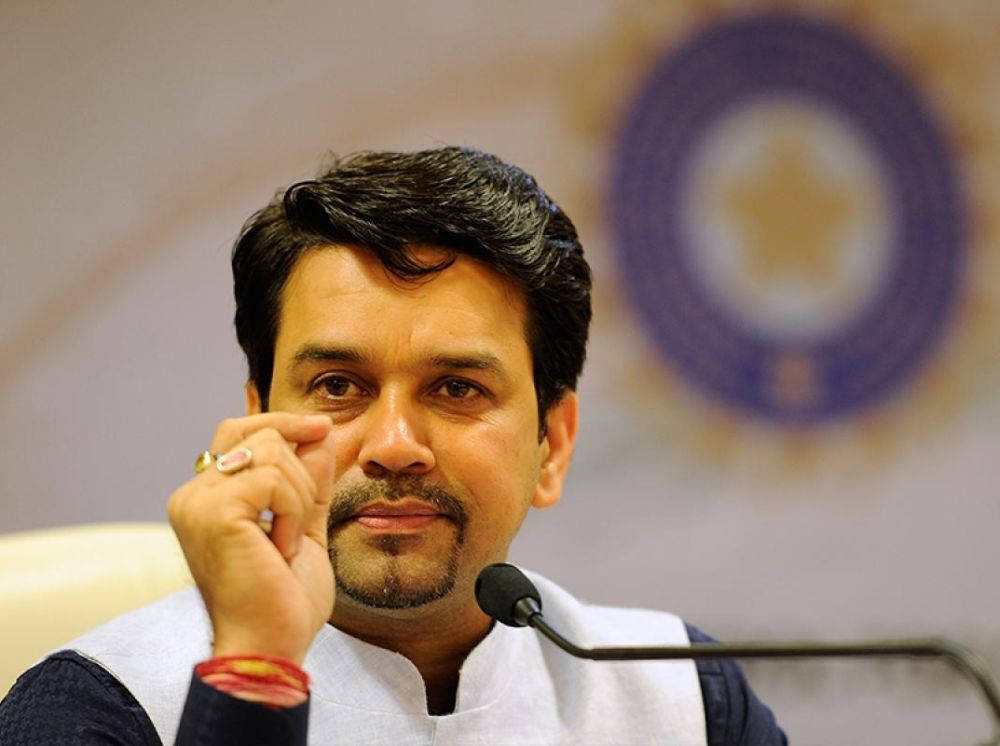 Congress leader Jairam Naresh's allegations of 100 crore loss to the state exchequer due to favour extended to the HPCA and Anurag Thakur by his father former Himachal Chief Minister Prem Kumar Dhumal hasn't gone down well with Anurag Thakur. Anurag has accused Congress of attempting to put an end to sports in the country.
Hamirpur parliamentarian Anurag Thakur, in a press statement, reminded Congress of CWG Scam that runs into thousands of crore, exposes Congress' double speak.
Thakur, who is also BCCI Secretary, stated that all the major sports stadiums viz. Wankhede Stadium, Mumbai, Eden Gardens at Kolkata, Ferozshah Kotla at New Delhi, M. Chinnaswamy Stadium at Bangalore and M. A. Chidambaram Stadium or or Chepauk Stadium at Chennai etc., in the country stand on leasehold lands given by respective state governments or central government.
Does Congress want to imply that lease of all these stadiums should be canceled, Anurag Thakur questioned?
Questioning Congress over Commonwealth Games Scam running into thousands of crores, Anurag Thakur said that apart from misappropriation of crore of rupees in infrastructure projects, the then central government under the leadership of Sonia Gandhi, Dr. Manmohan Singh, Rahul Gandhi and Sheila Dixit plundered Rs 2042 crore on 'Renovation' of four stadiums.
On the other hand, picturesque Dharamshala International Cricket Stadium was built from the scratch by dredging a hillock at meager cost of Rs. 50 crore, which is the most beautiful and well maintained Cricket Stadium of the country and among the most beautiful in the world which has been applauded by cricketing legends like Sir Vivian Richards, Sunil Gavaskar and Sachin Tendulkar.
Anurag Thakur said Rs 961 crore was spent on renovating Jawaharlal Nehru Stadium, Rs 961 crore, Rs 669 crore was spent on renovating Indira Gandhi Sports Complex. Major Dhyanchand National Stadium was renovated at the cost of Rs 262 crore while Talkatora Stadium was also renovated at the cost of Rs 150 crore. However even after spending thousands of crore on these stadia's, condition of these venues started deteriorating in less than four years of hosting the games due to poor construction and shabby maintenance.