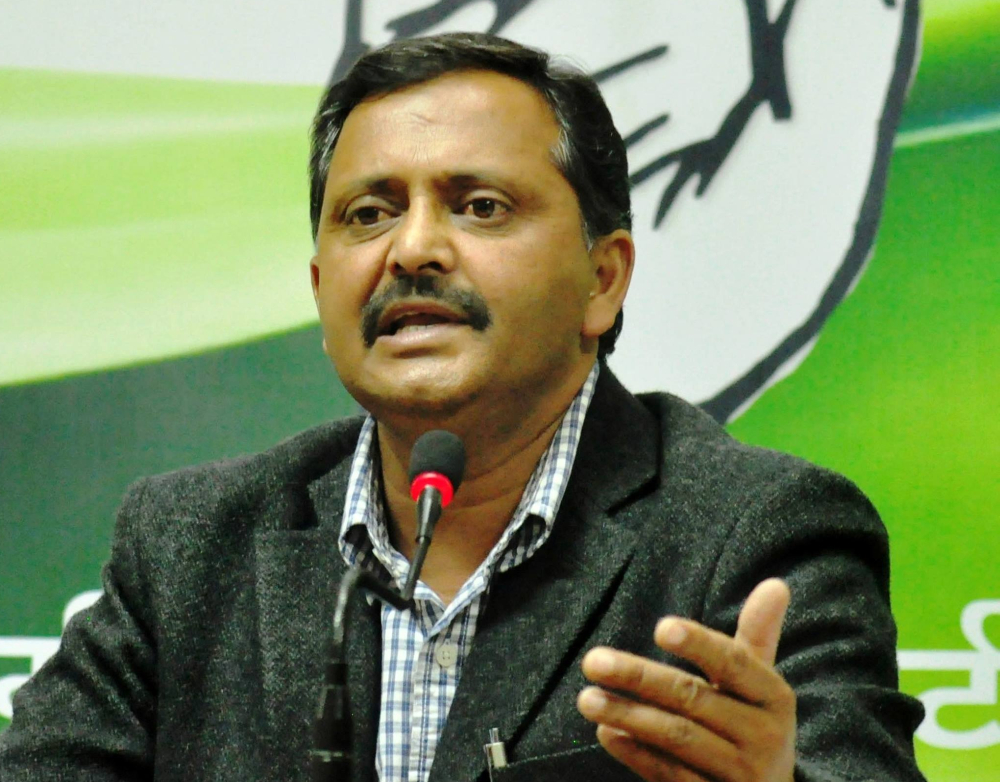 Shimla: Amidst internal wrangling, Himachal Congress has gone ahead with its decision of carving organisational districts in the state, and appointed working presidents for these newly created organisational districts.
Congress state spokesperson Naresh Chauhan, in a press conference today, said after getting approval from AICC, Nardev Kanwar has been appointed as the working President of Kangra-Dehra District Congress Committee (DCC), while Karun Sharma has been appointed as working President of Kangra-Palampur DCC. Karan Singh Pathania has been appointed working President of Kangra-Nurpur DCC and Tek Chand Dogra was given responsibility of Mandi-Sundernagar DCC.
Chauhan said that PCC Chief has given priority to strengthen the party organisation and decision of bifurcating of these big organisational districts were taken for better functioning of party organisation in the state.
Many leaders of Kangra have openly protested against the creation of new organisational districts and even have accused own party leaders for plotting to divide particularly Kangra district.
Major Political opponent BJP had already carved out organisational districts in Shimla, Kangra and Mandi district. BJP, during its reign, had even hinted of creating new districts in the state, but amidst the political dissent (internal and then opposition Congress), Dhumal led state government had to put the matter on backburner.