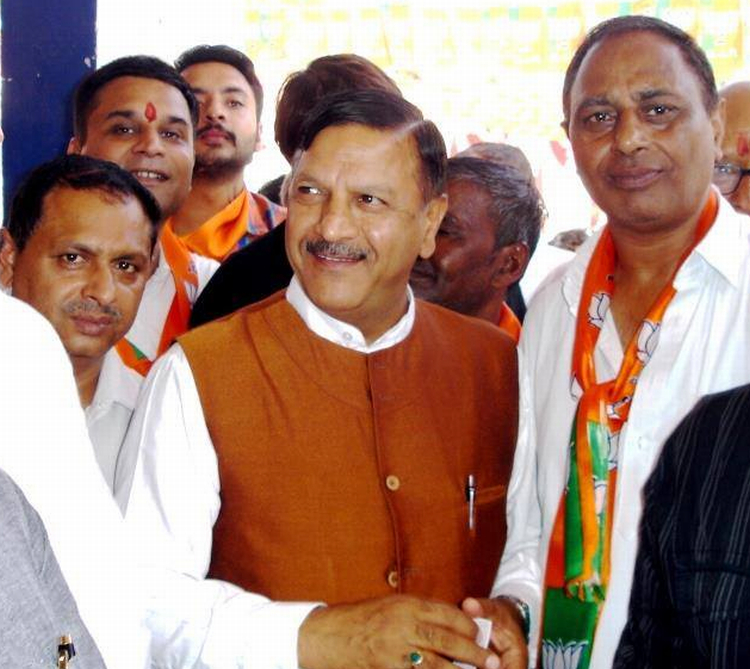 Shimla: Former Cabinet Minister and senior BJP leader Dr. Rajiv Bindal has leveled serious allegations of financial misappropriation against Dr YS Parmar University of Horticulture and Forestry, Nauni Vice-Chancellor Dr Vijay Singh Thakur in a foreign funded agri research project.
Talking to the media at opposition lounge in the Vidhan Sabha, Dr. Bindal said that the European Union International Collaboration had sanctioned Rs 2.10 crore (€ 1,499,789) for Regional Horticulture Research Centre (RHRS), Mashobra, a regional centre of the University, for a project "Sustainable production of apple and pear in Asia for understanding the biology of scab and powdery mildew for developing integrate approaches of disease management" in 2000-2001 and project code was (ICAU2000-10011).
Dr. Bindal claimed that Dr Vijay Singh Thakur, in his bio-data for the post Vice-Chancellor, given detail of the project and mentioned it as a Rs. 1.10 crore project, however University clarified it as a Rs. 76 lakh project, which raising doubts and Bindal demanded thorough audit of the project. He further alleged that no pre or post audit of the project was conducted and the University has also denied issuing any such code for the project.
BJP leader alleged that no permission was sought from Foreign Contribution Regulation Act (FCRA), which is necessary in the case of foreign funding.
BJP leader said that Vice-Chancellor Dr Vijay Singh Thakur was 'Scientific Officer then and was independently handling the project.' He demanded thorough investigation into the allegations from sitting judge of the High Court.