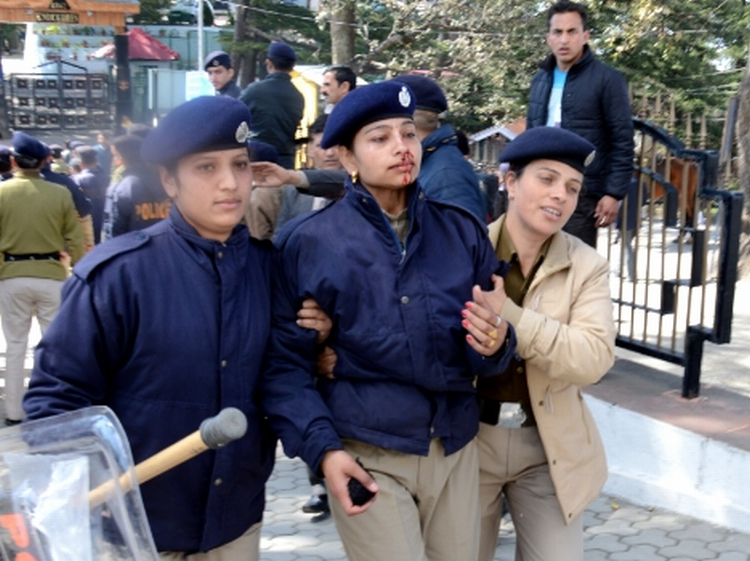 The State CPM has taken exception to the statement of Chief Minister Virbhadra Singh in the State Assembly and doubted malafide intention to tarnish the image of the party.
Dr Onkar Shad, CPM State Secretary, in his press statement, denied any direct involvement of CPM workers in the student's protest.
Clarifying CPM stand on the statement of Chief Minister in the Vidhan Sabha yesterday, Dr Shad termed that as a bundle of contradictions, when he says that SFI delegation came to meet him leaving the bags full of stones outside the Vidhan Sabha and took while returning and started pelting stones on the police.
He claimed that delegation met Chief Minister about 11 AM and the lathi-charge took place at 2:30 PM, however the party office was attacked 3 hours after the whole incident at around 6 PM.
The party has also taken strong exception to the statement in the assembly that Communist Party is a sister organization of the congress party.
CPM Secretary made clear that CPM is an Independent National Political party and opposed to the authoritarian and anti poor policies being pursued by the Indian National Congress in the country and the State.
To register its protest against the Chief Minister's statement and Police atrocity, the CPM has decided to stage protest outside the Vidhan Sabha and at all districts, sub division and block HQs on the 31st March in the state.