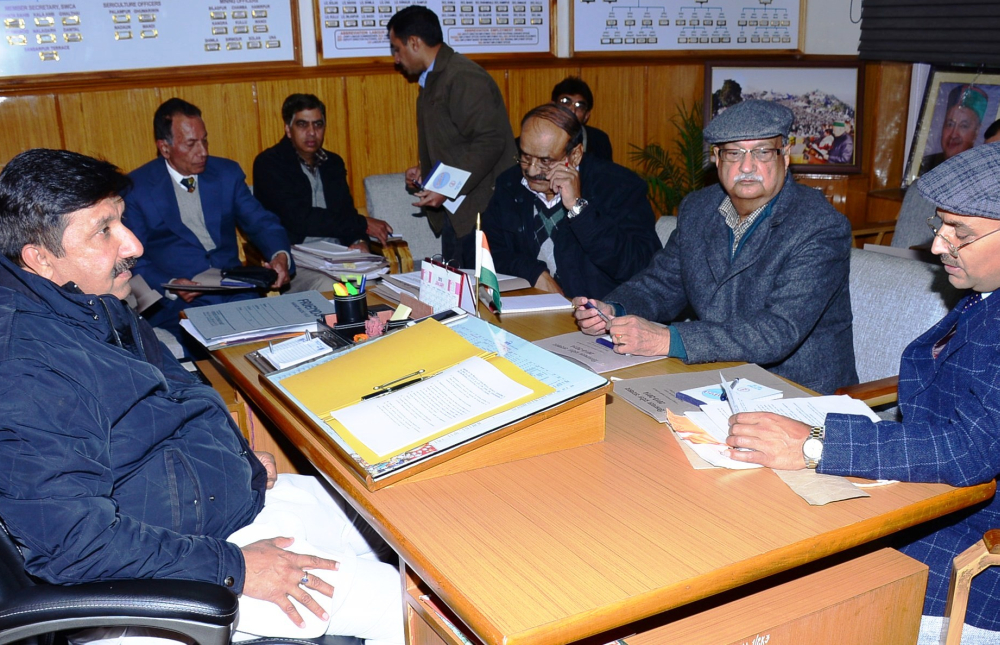 The State Mineral Advisory Committee has suggested exploring possibilities of establishing crusher clusters in identified areas of the State.
In a meeting of State Mineral Advisory Committee, Industries Minister Mukesh Agnihotri said that for this mining areas could be declared so that environmental hazards could be minimized. He also indicated to approach Supreme Court for relaxing mines upto five hectares from exemption for environmental clearances.
In the meeting it was decided to provide clearances to all the existing mines in the State within six months from the State level Environment Clearance Committee, which committee hoped to ensure scientific mining in the State and also will help to keep tab on illegal mining.
Industry Minister believed that it'll also help to reduce the prices of minerals.
Industries Minister said that the State Government would ensure that mining activities in the State were carried out scientifically and all clearances regarding mining were given in time bound manner. He said that efforts would be made to bring certain services in the mining under Service Guarantee Act. He said that the Government would also ensure that mining activities were not carried near bridges, water supply schemes, roads, buildings and other safety zones.
Agnihotri said that it would be mandatory for all the crushers operating in hydel projects to have a separate dedicated energy meter to have a check on the production of minerals activities. He said that it was also felt that mining lease should be provided for longer period keeping in view huge investment made by concerned persons. He said that some part of the royalty should be spent by the contractors on local area development under Local Area Fund.
The Committee felt that Geological wing should be strengthened and mining guards should be provided with class-III status so that they could challan the defaulters and also stand in the Court of Law.
To ensure proper functioning of stone crusher units, committee asked units to furnish separate production and dispatch report of minerals to the concerned mining officers on monthly basis.
Principal Secretary, Industries R.D. Dhiman, Principal Advisor industries Dr. Rajender Chauhan, Indresh Dhiman, State Geologist and Member Secretary, Members of the State Mineral Advisory Committee were present in the meeting.