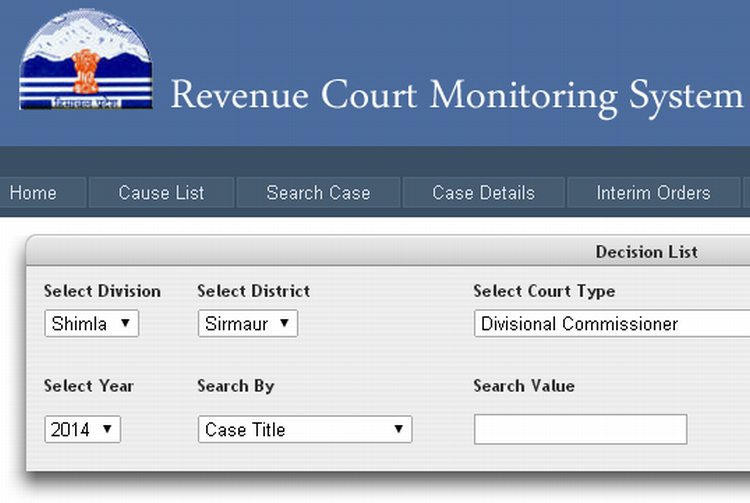 The Revenue Court Monitoring System (RCMS) software of Himachal Pradesh has been chosen for 'Award of Recognition' under CSI Nihilent e-Governance Awards 2013-14.
Nara Chandrababu Naidu, Chief Minister of Andhra Pradesh will give away the award to the State during the 49th Annual Convention of Computer Society of India (CSI-2014) on 13th December, 2014 at Hyderabad.
A Spokesperson of the State Information Technology Department said here today that RCMS is workflow based software to automate the functioning of Revenue Courts in the State and to make available the information related to the Revenue cases to public online. The citizens can view status of their cases, cause list online from anywhere and at any point in time. They can also view/download judgments through RCMS portal.
The award was judged on the criticality of IT usage, improvement in service, impact on quality and productivity, impact on society and innovation in terms or reach and replicability, tangible impact on efficiency, operational costs, and providing services to the citizens at their doorstep.