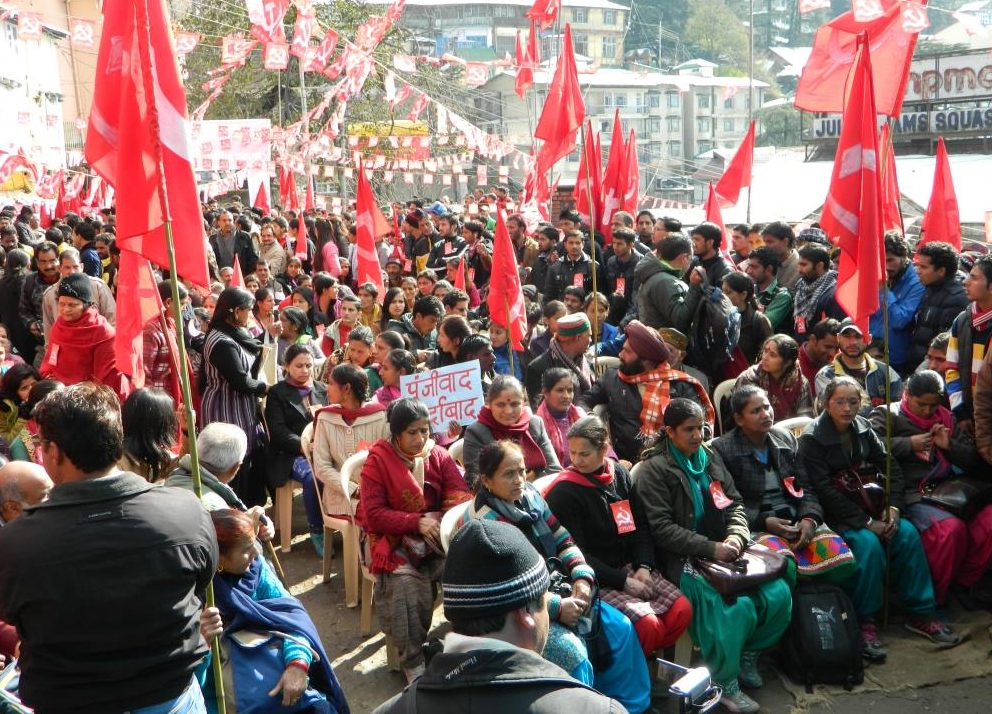 Shimla: CPM National General Secretary Prakash Karat raised questions over the functioning of Modi Government. While addressing party workers here today, CPM leader said that Modi had brought his poll campaign promise of 'Achhe Din' for few big capitalists only as his most of initiatives, policies and programmes were just focused for their benefits only.
KKarat said that Modi led Union Govt following neo-liberal policies and that widening the gap between the rich and the poor. Karat stated
"Just akin to Congress the path of neo-liberalism is being vociferously implemented by Modi. They are even pursuing 100% FDI in railways which was never heard of in the past. Not just that the Coal sector too is being privatized and very stealthily passed a resolution in the Lok Sabha which shows that the government is hell bent to privatize the strategic Coal sector as well"
He said the Coal sector was nationalized by Indira Gandhi when thousands of workers were being killed because of hazardous work and non compliance of security measures and now the capitalist sector is determined to usurp this important sector, he further added.
CPM Leader also raised questions over the reduction of MNREGA budget and increasing of VAT and other taxes on oil and other related products. He also accused Union Government for increasing FDI in insurance and defence sector to just appease visiting US president.
Rakesh Singha, state secretary of the party, Sanjay Chauhan and Tikender Singh Panwar Mayor and Deputy Mayor of Shimla also addressed the rally.