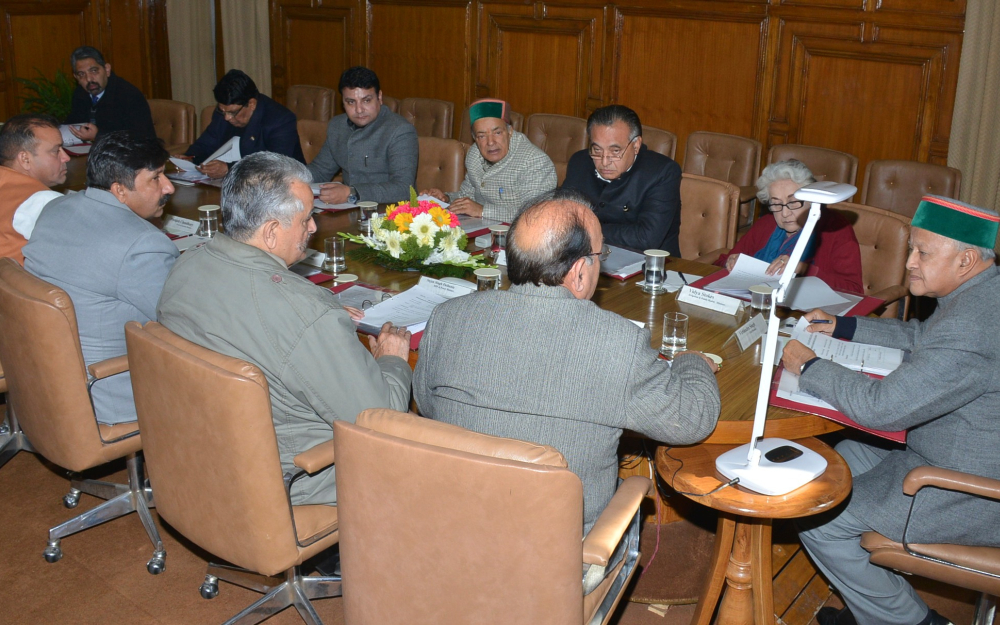 The Himachal Pradesh Cabinet, in its meeting presided by the Chief Minister today, decided to set up All Indian Institute of Medical Science (AIIMS) in Bilaspur.
The Cabinet decided to revise the service length of the PTA (Grant-in-Aid) teachers from eight to seven years and take over their services on contract basis after they complete seven years of continuous service instead of eight years.
The Cabinet gave its nod to fill up all functional posts in Community Health Centre, Nankhari and up-gradation of Health Sub Centre in Gram Panchayat Kohbag in district Shimla.
The Cabinet also unanimously resolved to place on record that the Government had implemented programmes and policies that have benefitted all sections of society and regions of the State. The delivery of public services has been improved to benefit public at large.