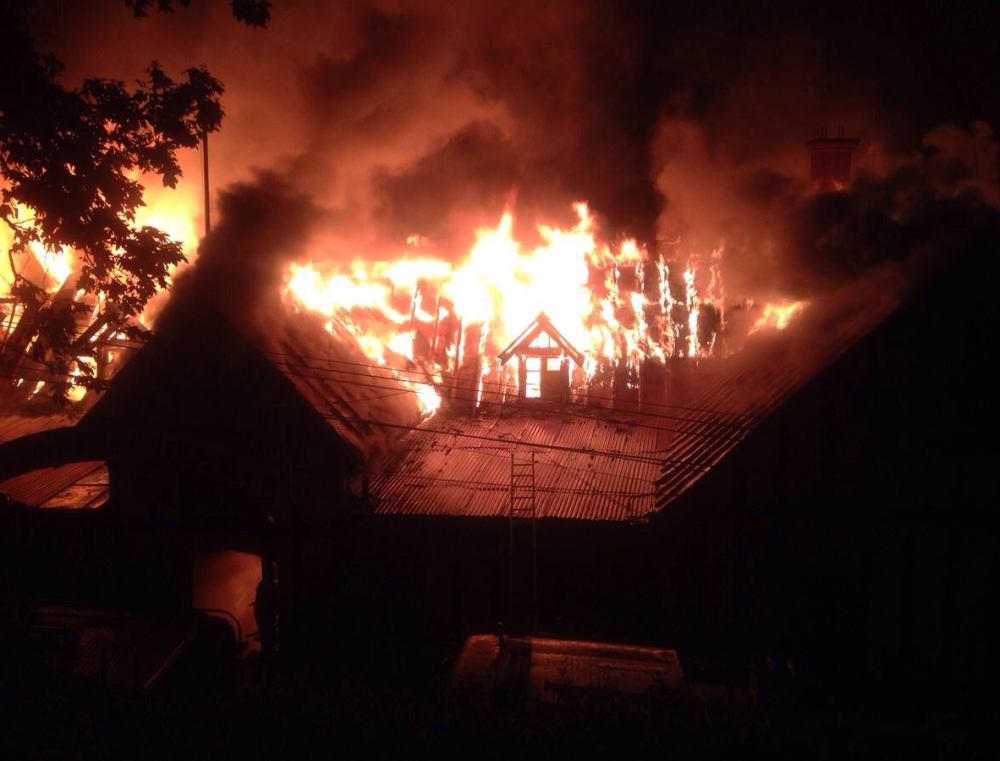 A day after Minto Court fire incident, blame game has started as concerned departments started pointing finger at each other for the delay in fire tenders reaching the spot and ironically the non-functioning of fire hydrants.
As per eyewitness, fire tender reached a good hour late at the spot, by that time, a huge portion of the building had already been reduced to the ashes.
When fire tenders ran out of water, two fire hydrants didn't even fit into the hose pipes and one hydrant worked but had very low water pressure. The Fire Department is blaming the Municipal Corporation and the Irrigation Department, but the question arises that all the concerned departments should be prepared for such disasters and not wait for the last moment.
The local administration has ordered enquiry under SDM (sub-divisional magistrate) that will submit its report within a month.
All drafted administration's formalities seems over and again we'll wait (many might forget or not interested) for the enquiry report, but again and again question remains that who is responsible and what action was taken?
We'll have to accept that we have refused to learn from the past and again the outcome and suggestions of the report will be buried in a pile of files.
To combat with such incidents, administration regularly conducts mock drills with fanfare, but my question is what is for all these drills when system faulted to deliver when it needs to be in place.
As per information accessed out of 450 fire hydrants in the city, 185 are out of order. Surprisingly many of working fire hydrants don't even fit into the fire-fighting hoses. Fire fighting team is also not well-equipped and understaffed to meet any emergency.
Over 50 heritage buildings have already been lost in past four decades and after the incident local administration ordered enquiry, but failed to learn from finding and implement its suggestions to avoid such incidents.
The mishap has again exposed the inadequacy, lack of professionalism and preparedness in dealing with such fire incidents thus posing question over the protection of over 300 heritage building, which are highly vulnerable to the same fate.
Shimla, perceived and established by the British as their Summer Capital, conserves history in itself. It still has many historical monuments bolstering the grandeur of golden period and legacy of the Queen of Hill Stations, but the only need is to put system in order to conserve it for our future generations.