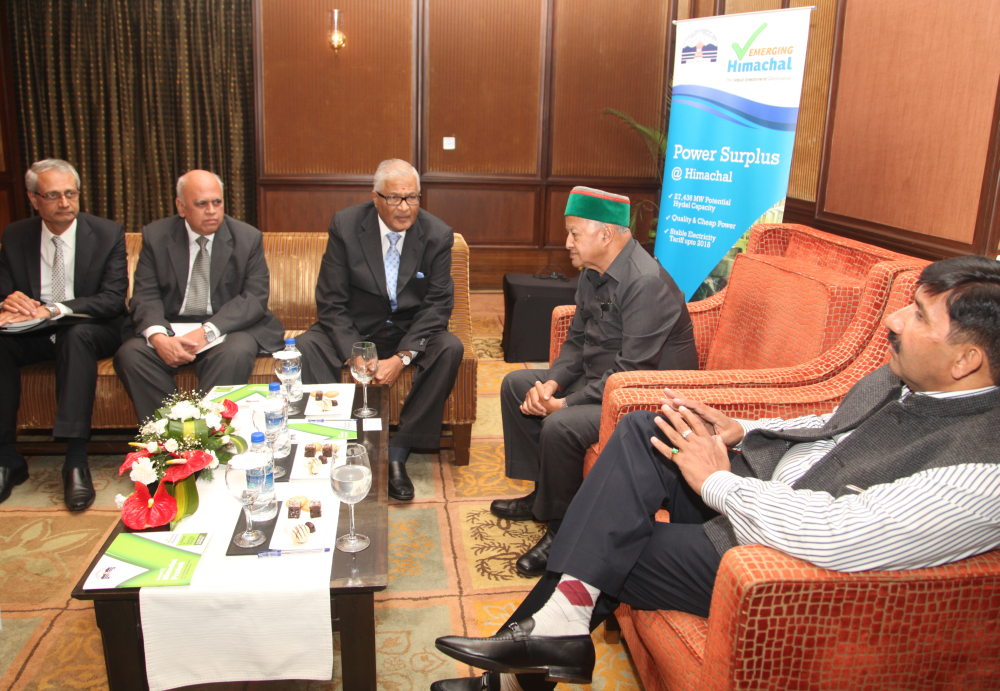 Bengaluru: Himachal Pradesh government has decided to develop an IT park in the state. Chief Minister Virbhadra Singh, while interacting with the entrepreneurs keen to invest in IT sector at Bengaluru, announced to initiate the exercise soon after he'll reach Shimla.
Other companies like 'TVS' motor, Kurlon, Kirloskar, Wipro, Inverbras Electrical, Volvo India and others shown keen interest to invest in Himachal Pradesh.
Two wheeler major TVS motor company limited has committed to open engine manufacturing plant in larger scale and expand the unit and invest over rupees 300 crore. The TVS also proposed expansion plan in the State.
Kurlon decided to invest more than 250 crore or partner with entrepreneurs to give strength to them and to the company. Kurlon also assured to look into the possibilities of investing in education sector.
Vikram Kirloskar, Vice-Chairman from Toyota also showed keen interest in investing in the State.
Other investors including Wipro Consumer care and lighting plant sought expansion and investing more than Rs. 500 crore as per future expansion plans.
The Inverbras Electrical Pvt. limited, manufacturer of 'switch-over-switches' for defense and Navy Ships showed interest in starting business in the State.
The representatives of Volvo India ltd also showed keen interest in investing in Himachal.