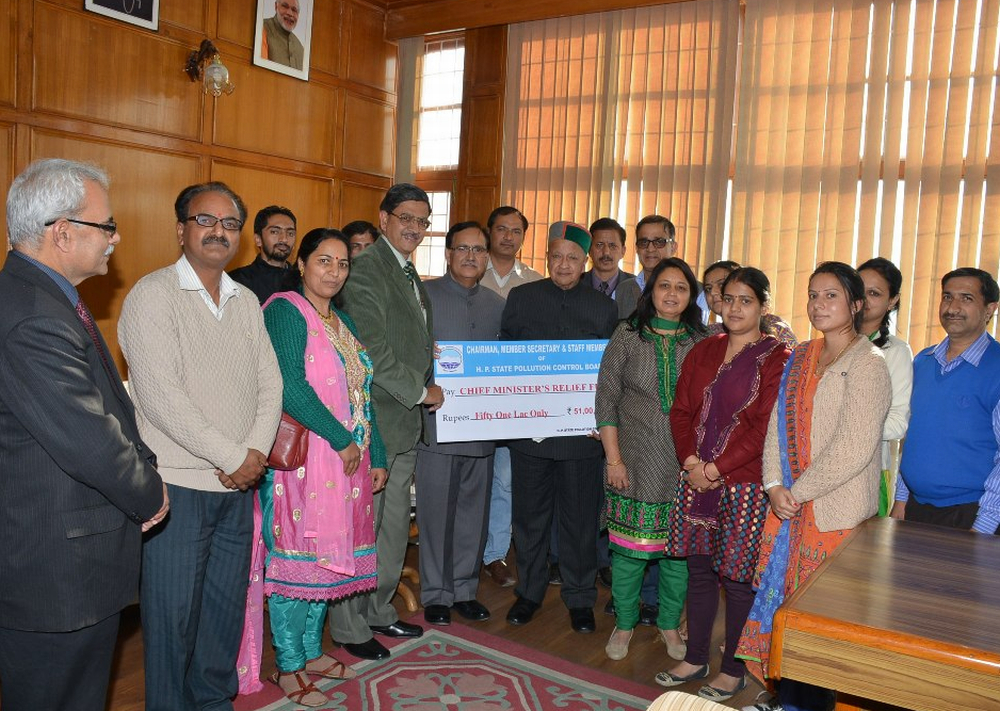 Himachal Pradesh State Pollution Control Board has contributed Rs. 51 Lakh towards Chief Minister Relief Fund.
Kuldeep Singh Pathania, Chairman of the Board along-with the staff presented a cheque of to Chief Minister Virbhadra Singh, here today.
The Chief Minister appreciated the noble gesture and said that the assistance extended towards the fund will prove beneficial for the needy and the poor.