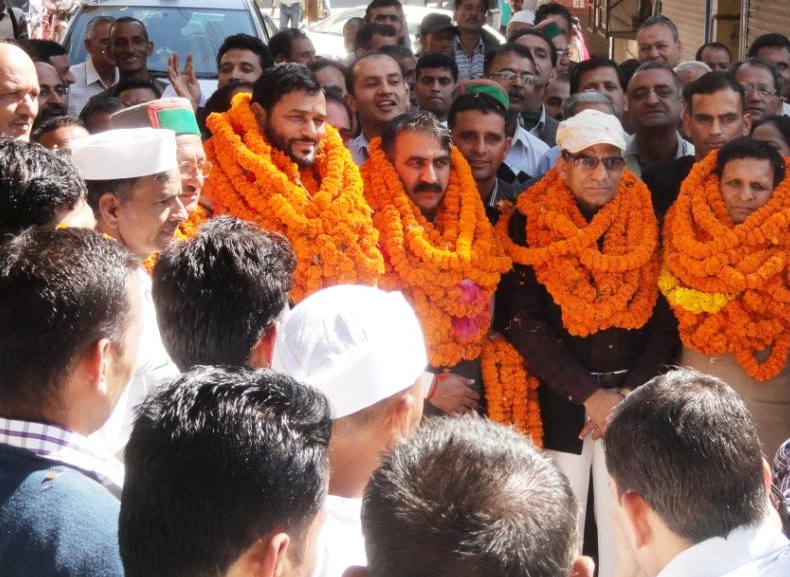 Himachal Pradesh Congress President Sukhvinder Singh Sukhu has accused Union Government for failing to check price rise and also failed to fulfill the promises made during parliamentary election campaign.
Sukhu, while addressing party workers meeting at Karsog Assembly Constituency, blamed BJP led Union Government for trying to show as if everything has been done only after it came to power. He said
"During elections, BJP mislead voters by promising to bring down inflation, provide jobs to the youth and bring back black money with 100 days. Hundred days have passed, Prime Minister Narendra Modi should now tell the people of the country if he has succeeded promises on bringing down inflation, helping the poor or providing jobs to youth,"
State Congress President assured party workers to strengthen party from block to district level. He also hinted to reconstitute the dissolved BCC and departments and assured to give preferences to youth and women in party organisation.
AICC Secretary Raja Rampal Singh, Chief Parliamentary Secretary Mansa Ram, District Congress Committee president Puran Chand and other party workers were present at the meeting.