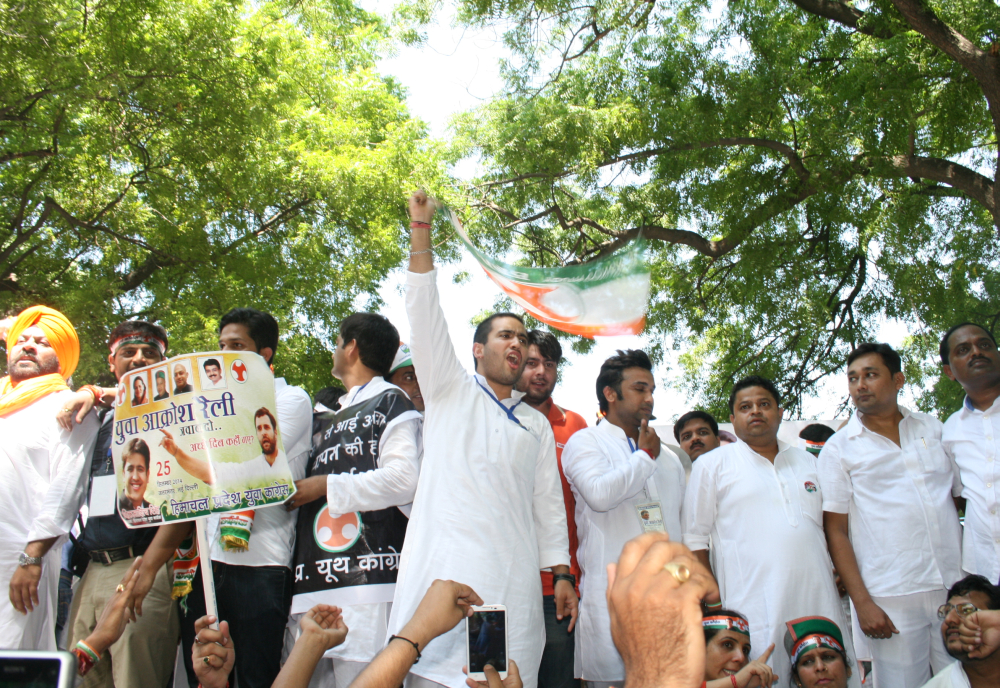 The Indian Youth Congress protested against the alleged misrule of the NDA government and its failure to keep to its pre-poll promises at Jantar Mantar in New Delhi today.
Vikramaditya Singh, Himachal Pradesh Youth Congress President led activists also participated in Yuva Aakrosh Rally at Jantar Mantar in New Delhi today.
More than 1000 Youth Congress workers from Himachal Pradesh have joined the protest.
Vikramaditya Singh, while talking to the press, said that Union Government headed by Narendra Modi has failed to fulfill the promises made during Lok Sabha polls. He pointed that during an election rally Narendra Modi said that Himachal is his second birthplace, but he has failed to do any justice to the state.
While reminding the promise made by the Prime Minister related to the expansion of railway network in Himachal Pradesh, Vikramaditya Singh said in the recent railway budget there was no mention of expanding railway network in the state.
He also said "though 100 days have passed away, so far Union Government have totally failed to initiate any step to fulfill the election promises."
During the Yuva Aakrosh Rally, Youth Congress activists also clashed with the police after they tried to march towards the Prime Minister's residence from Jantar Mantar and trying to cross the barricades.
Police also detained about 150 Youth Congress workers for few hours.